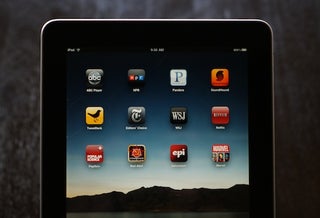 S
The iPad App Store is open! Here are the best of the apps so far—the ones you'll actually want when you finally get your iPad.
This guide will be updated multiple times this weekend, since apps are still flowing in by the hundred. Also, check up on our app review marathon liveblog, running all day today.
You might notice a few things about these apps: A lot of them are iPhone carryovers, and a lot of them cost more than you might be used to in the App Store economy. Both are valid observations! But for a first batch, these apps do look rather spectacular.
Also, check out our Essential iPhone Apps Directory.
Entertainment and Video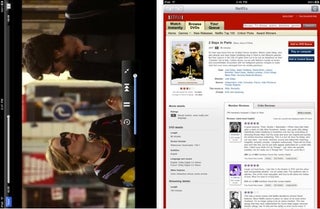 S
Netflix: Netflix streaming, over Wi-Fi. That's thousands of movies and shows, if you have an Netflix account. (Which costs, what, like 9 bucks a month nowadays? Brilliant.) Free.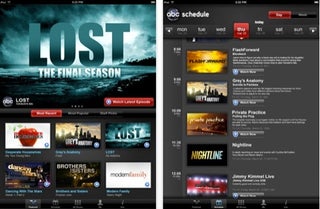 S
ABC Player: One of the first TV apps in the store, and a promising start. It's essentially a slick interface for the ABC video content you can already stream on their website, and it's free.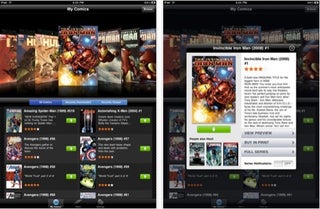 S
Marvel Comics: The iPad is like something out of a sci-fi movie. Or a comic book. Also, it is a comic book. Excelsior! Free reader, paid comics.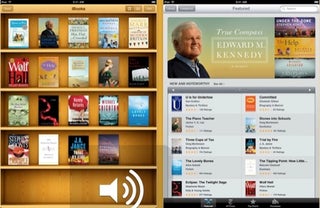 S
iBooks: Apple's ebook store, which we saw in the keynote. It's the best thing going for iPad ebooks for now; we'll have to wait and see how if anyone else (Amazon, B&N) can do better.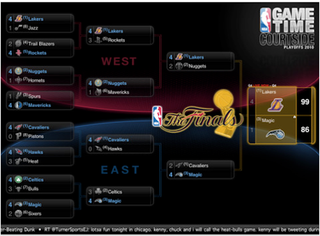 S
NBA Game Time Courtside: Imagine having a full, interactive dashboard for every basketball game you watch. It's like that. Free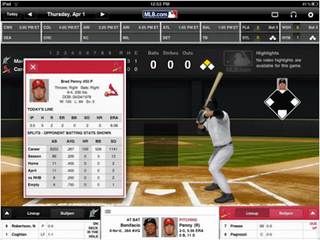 S
MLB At Bat: Lets you watch games live, just like the iPhone version, but for games you can't watch for licensing/blackout reasons, it'll basically simulate them. Also: Stats overload. $15.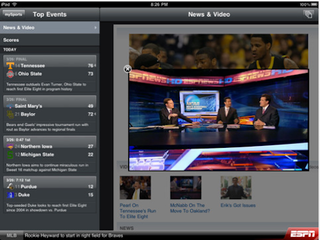 S
ESPN ScoreCenter: If game-specific apps aren't your bag, ESPN ScoreCenter provides a sickeningly constant feed of sports information. Drilling down for specific game scores on your iPhone was one thing, but the columns, panes and frames here are almost too much. $5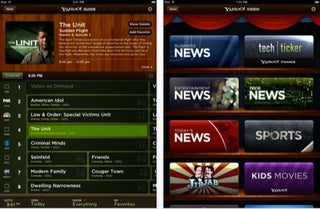 S
Yahoo Entertainment: A TV listings guide/entertainment news/video hub, which pulls from Yahoo's vast network of sites. Free, and worth the download if just to see the sheer level of design.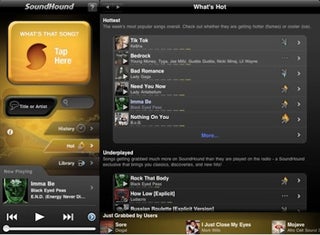 S
SoundHound: IDs any music that's playing with a seriously fast recognition engine, but doesn't stop there: It does lyrics, music discovery, charts (based on what people are IDing, not buying) and full playlist playback. $5.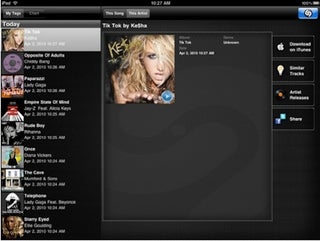 S
Shazam: Song recognition, but it won't recognize your own singing or humming like SoundHound, nor is its song recognition quite as good. But! It's free. So...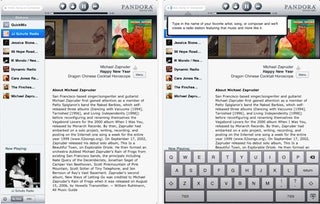 S
Pandora: Pandora's free music discovery app isn't overly ambitious in its transition to the iPad, sticking to its basic customized radio feature, while presenting artist info along your playlists. Still though, the music is free and unlimited, and exceedingly well chosen. (Algorithmed?)
Games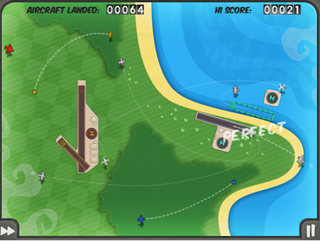 S
Flight Control: The objective: make sure your planes don't hit one another before they land, by tracing their paths with your finger. A natural fit for the iPhone, and an even more natural fit for the larger iPad. $5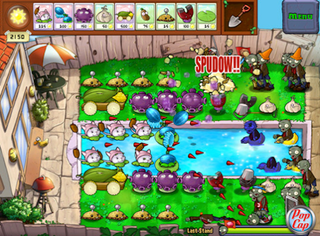 S
Plants vs. Zombies: A simple tower defense game, in which you plant a variety of monstrous foliage to stop a horde of zombies from invading your house. Conceptual weirdness aside, the extra space granted by the iPad opens this game up. $10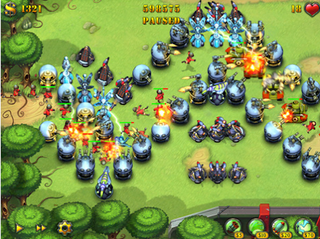 S
Fieldrunners: The classic iPhone tower defense game, except bigger. $8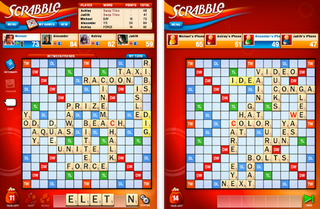 S
Scrabble for iPad: This is one of the apps early reviewers really flipped out about. Basically, it's a very pretty, very animated version of Scrabble. And if you have an iPhone, you can use it as a letter tray. $10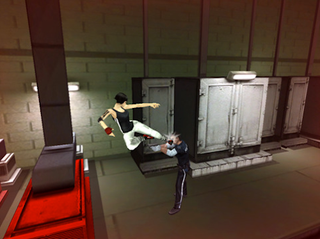 S
Mirror's Edge: An adaptation of that awesome jumping/sliding/shooting game that made a bunch of people motion sick when it came out on PS3 and Xbox. $13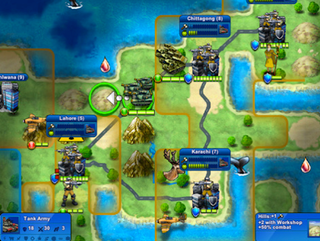 S
Civilization Revolution: We sent around an email a few weeks ago about which kind of apps we really wanted for the iPad, and RTSes and turn-based strategy games were in everyone's top 5. Civilization is a classic in the genre. $13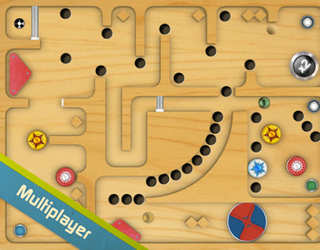 S
Labyrinth 2: The iPhone's best marble rolling game was enjoyable precisely because of how complicated it had become—you weren't just dodging holes, you were dodging lasers, cannons, winds and security cameras. Plus, the subtle 3D graphics were always beautiful. $8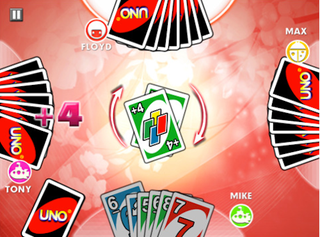 S
Uno: Little kids don't care about Flash, or multitasking, or whatever nerdy technical hangup you've got about the iPad. All kids care about is Uno. Uno! $7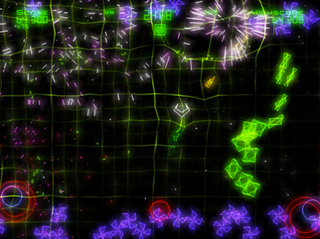 S
Geometry Wars: Super-popular space shooter/puzzler makes more sense with touch controls than it ever did on a console, where it was fantastic anyway. $10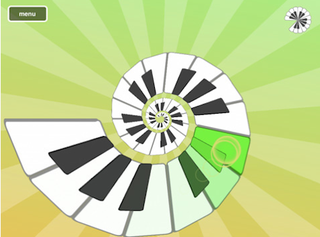 S
Smule Magic Piano: Piano apps for the iPad were inevitable. Contorted, bizarre, gamelike piano apps? Even better. $3
News/Social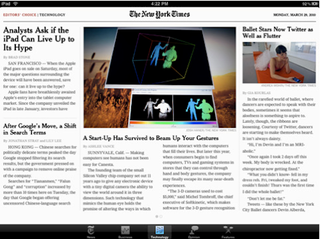 S
NYT Editor's Choice: This is what the New York Times looks like on the iPad. Free.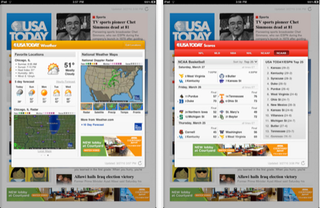 S
USA Today: USA Today, too, decided to go with a faux-newspaper look. Free.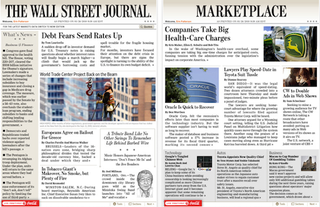 S
WSJ: The Wall Street Journal's paper-chic app is conservative, so to speak. (Also, notice the three biggest newspapers in the country released free apps on day one? Or really, day -2? Though there may be hidden subscription fees.)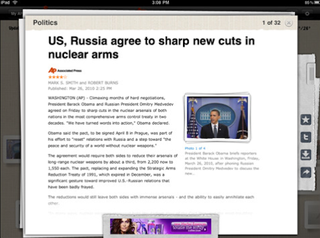 S
AP: Gotta respect this news wire for going with an unorthodox design, and for making their app—which includes video as well as text and image content—free.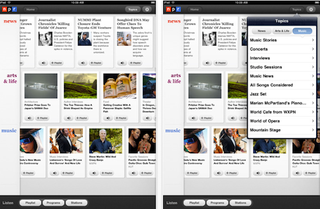 S
NPR for iPad: This is NPR, reimagined as a digital magazine. You can browse text and photo news while listening to audio. Free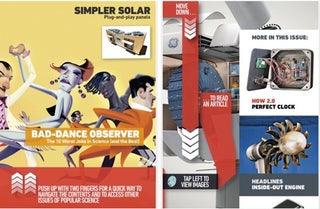 S
Popular Science: It's tough to tell how the layout really works here, but the App Store tease suggests it's more than a simple magazine scan—and we're told it's influenced by the stunning concept we saw back in December. And hey, it's PopSci! $5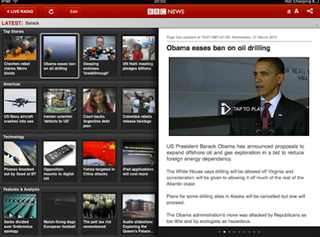 S
BBC: There's something serene and reassuring about the BBC's news coverage, whether it be video, print, or radio—all of which are here.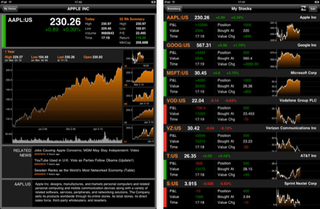 S
Bloomberg: Well hey, you iPad is now a hardcore finance terminal. Extra points for the All Business aesthetic. Free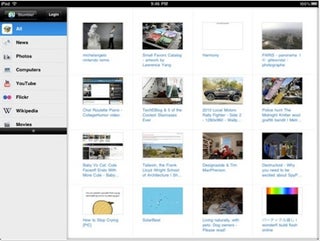 S
StumbleUpon: Simple link sharing and discovery, via your StumbleUpon account. The service's wandering appeal makes more sense with two hands than a pair of thumbs. Free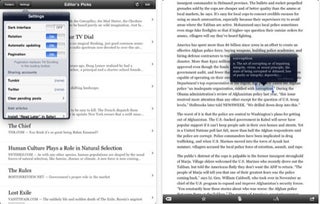 S
Instapaper: Save just about anything you've come across online in a cleaned-up format for later perusal. $5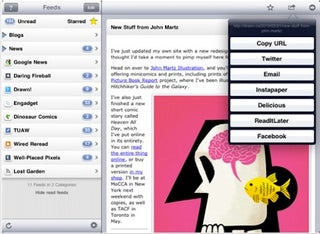 S
NewsRack: Every iPad needs an RSS reader. NewsRack is my personal favorite for the iPhone, and carries over well to the iPad. Special bonus: If you've already ponied up the $5 for the iPhone version, the iPad download is free.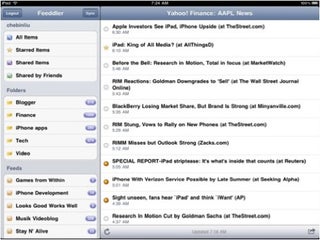 S
Feeddler: If you don't want to spend another $10 just for a feed reader, Feeddler covers the basics (read: news leeching) for free.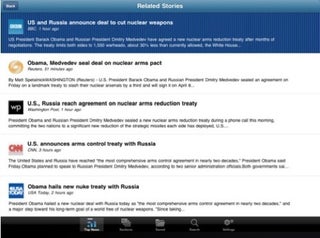 S
Fluent News: If RSS readers aren't your style, and you want your daily news mashup to be a little more guided, fluent consolidates major new sources into a single interface. Free.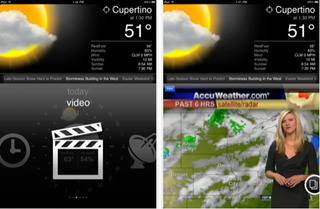 S
Accuweather Cirrus: YOU ARE NOW THE MASTER OF WEATHER! (PREDICTION! [READING!]) Free.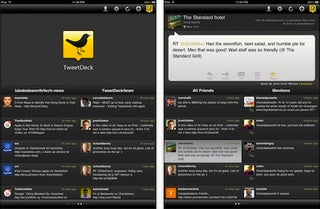 S
Tweetdeck: Tweetdeck for iPhone takes the app's column-based desktop app, and adapts it to the iPhone's screen, in either two column (portrait) or three column (landscape) modes.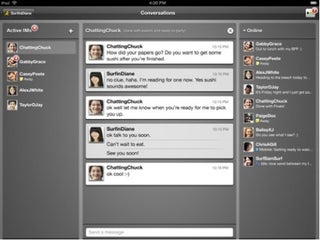 S
AIM: AOL's instant messaging app looks pretty great, especially for the price. Free.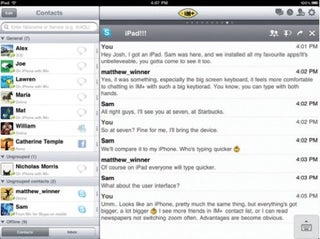 S
IM+: If you're looking for serious multi-protocol messaging—Live, Facebook, Yahoo, whatever—you'll have to shell out for IM+. $10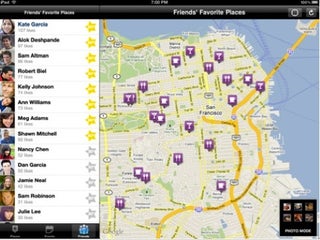 S
Loopt Pulse: Localism! Figure out what's going on around your sofa, from your sofa. Free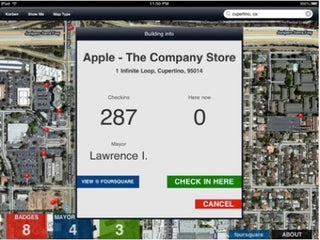 S
Dash Four: $2. Foursquare on the iPad might sound like a strange idea now, but it won't seem so strange next time you're in Starbucks, checking in on your iPad.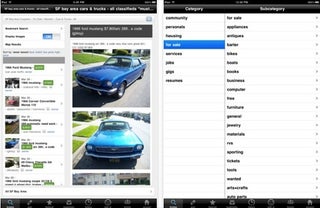 S
Craigsphone: Craiglist, the website, looks like shit. Craigslist, the iPad app, looks kind of great! I gotcher' free bikes and old couches and casual encounters, right here. Free
Productivity/Utilities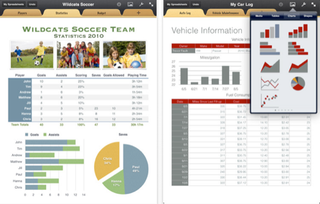 S
iWork: Again, expect some competition in the word processor/presentation app/spreadsheet arena, but not for a while. Until then, Pages, Numbers and Keynote make for a fairly impressive productivity suite for $30, or $10 each.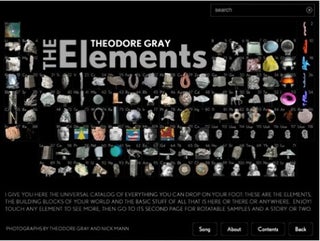 S
The Elements: A Visual Exploration: Sounds a bit pricey for a periodic table, but the vividly animated illustrations of every substance our world is made of more than make up for it. $14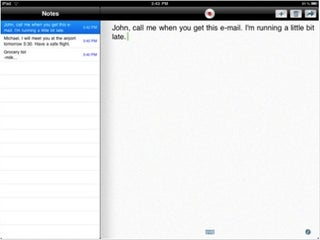 S
Dragon Dictation: You speak, it writes. Free.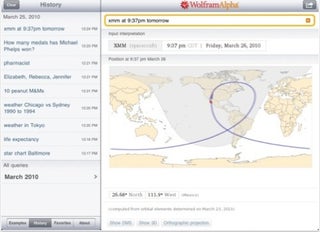 S
Wolfram Alpha: Remember when this was $50, available for the iPhone, and slightly less useful than Wolfram's website? Well, now the megasmart mathematical search engine/calculator is $2, available for the iPad, and looks wonderful.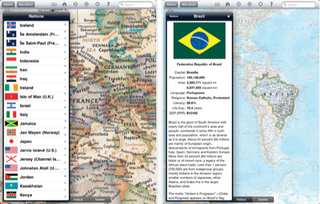 S
National Geographic World Atlas HD: The earth, annotated by the people who've been obsessed with documenting it since before your grandparents were born. $2.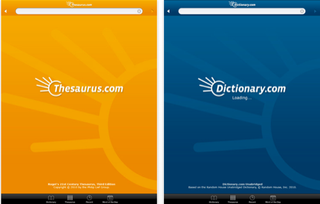 S
Dictionary.com: You need a dictionary on your iPad. Here is a free dictionary for your iPad. (And even a thesaurus!)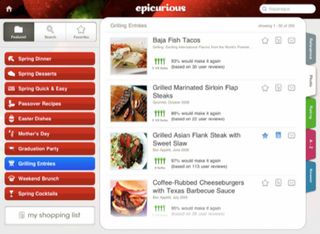 S
Epicurious: Expect a slew of iPad cookbooks to show up in the App Store, and expect a lot of them to be less useful than Epicurious' tremendous database of recipes. Free.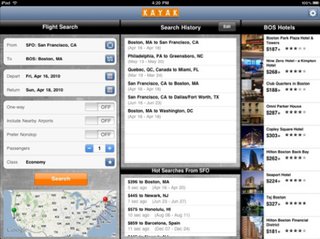 S
Kayak: A travel planner, writ large. It always felt weird dropping hundreds of dollars on airline tickets on your phone, anyway. Free.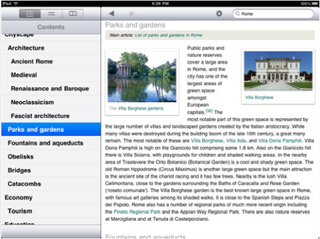 S
Wikipanion: Again, an app that presents the data of its source in a better way than its source ever could—this one for Wikipedia. Free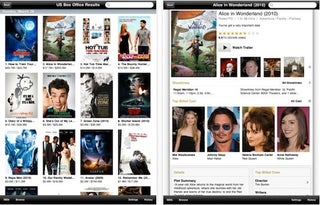 S
IMDB: The ender-of-all-movie-arguments app will now sit dormant on your iPad, on your coffee table, waiting to distract you from that movie, with that guy. (What's his name?) Free.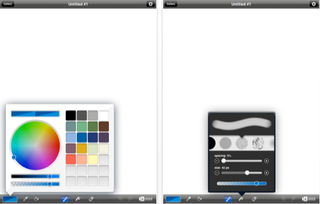 S
Brushes: Scribbling/drawing/painting apps are such an obvious use for the iPad's touchscreen. This one's full-featured, but garish and toylike. $10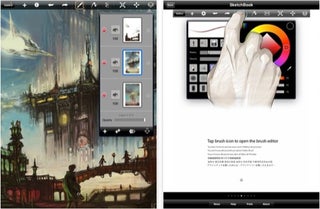 S
Sketchbook Pro: Sketchbook, on the other hand, is a bit more complicated, and a bit more powerful. This one's for the serious artists, while Brushes will probably appeal more to the kids. $8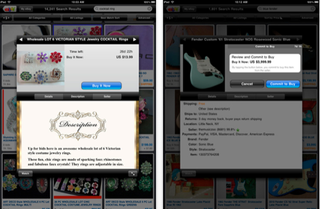 S
Ebay: You got your iPad early, congrats! Now turn around, mark it up, and sell it to some dude in London, stat. Free.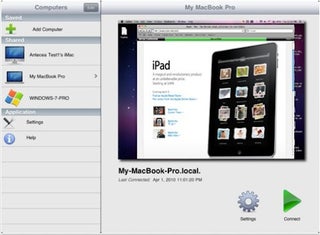 S
Desktop Connect: Want to know what the iPad would be like running Windows? OS X? Linux? Download this VNC client, and control any computer in your house, wirelessly. $12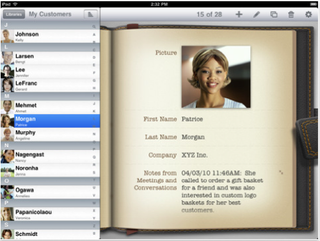 S
Bento: A life organizer, portfolio, scrapbook, and general information receptacle. $5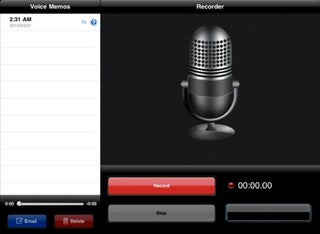 S
Voice Memos: The iPad doesn't come with a voice recorder app, for some reason. Here's a free one that looks like it records sounds just fine. Free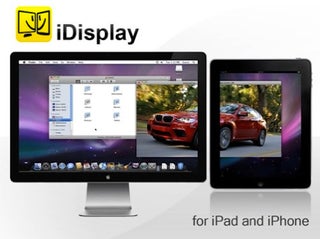 S
iDisplay: Want to use your iPad as a second monitor when it's docked, without messing with complicated manual VNC setups? That's what iDisplay does. It's pretty buggy now, but the developer (the same firm that does IM+) says fixes are coming. $5.
Special thanks to Rosa and David