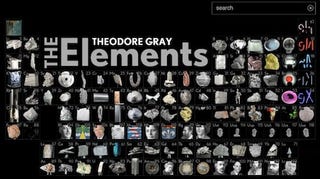 I honestly can't tell you what it's like to see and touch and consume news, magazines and comics on the iPad. You just have to experience it. But I can tell you what to read to blow your mind.
News, News, News
Unlike the iPhone, there are a ton of ways to consume news right out of the gate—from pretty much any news source you want—and they're really impressive all around, for a variety of reasons.
The New York Times
The NYT Editors Choice app is really what it says: A small selection of the NYT's best articles from that day, chosen by the editors and presented in an app that combines the feel of the familiar NYT Reader (built on Adobe AIR) and web-based NYT skimmer. There are four sections—latest news, business & technology, opinions, and features (which has that day's special section, like Style, for instance)—with 8 to 10 articles in each, usually packed with a video and slideshow gallery. You can sync them to read offline, but there's no really archival capability. Kind of limited but the NYT plans to "keep refining and upgrading the application," so expect it to get richer over time. For now though, it's free and ad-supported.
To get everything else, there's the NYT iPad-optimized website, which has iPad-friendly layout, and much of the video content is ready to be played on the iPad.


The Wall Street Journal
The Wall Street Journal iPad might in fact be the best of breed now, at least in terms of delivering the full content of the newspaper. But you're gonna pay for it. The free version gives you top stories, market data, and videos and slideshows. For the scoff-inducing price of $3.99 a week (or free "for a limited time" if you're already a subscriber), you get access to subscriber only content like Business, Markets, Opinion and more, and you can keep a weeklong archive of every article that's in the printed paper. Though slightly reminiscient of the WSJ website, of the three major newspapers with iPad apps, it states the most archly, "I am a newspaper," which is kind of comforting, actually.

NPR
One of the busier news apps, navigation is dominated by sliding "tapes" for topics like news, or arts & life. It's one of the apps that has me excited about the iPad as an information appliance, since you can read stories—which you can download for offline reading—while you listen to the broadcasts in an immersive kind of way. Plus, you know, it's NPR. It's also got an iPad-optimized site.

AP
Perhaps a bit conceptually and visually overwrought, the AP app works real hard to present the news differently than anybody else—virtual stacks of stories, a pinboard metaphor and other flighty flourishes abound—but it's also possibly the most interesting, making use of multimedia, location and other features, taking this whole "app" thing pretty far out there for a simple news app.


USA Today
Honestly, I don't consider much of USA Today's content worth reading—or at least none of my first-year journalism professors did, so I haven't picked it up in years—but the app's worth checking out, if only because it has the least to lose in terms of people thinking of it as a newspaper so it plays with things, like popover widgets of sports scores and weather. USA Today is a newspaper as a bright, buzzy app.

Magazines
Magazines don't yet have their own special store, or even section of the iBooks or App Store—they're just apps. There aren't as many as we'd have expected, and some of our favorites, like Wired, are missing. But some are definitely more interesting than others.
Time
Time wants $5 an iPad issue, the same as the newsstand, so it's no coincidence they attempt a fairly tight transliteration of the print mag to interactive iPad app. Everything from the print mag makes it into the digital, along with some extra international stuff, photos and video. It's nothing that'll blow your head off with its amazingness, but it feels really natural, and far better than most of the other weak iPhone/iPad mag apps. Or! If you don't wanna pay $5, they have an iPad-optimized website.


GQ
Come for the photography, stay for the…photography, which it emphasizes above all else. Though not as impressive as Time as a full package, it fully embraces the iPad as a canvas for showing beautiful clothing that you can pinch and zoom and feel, even if takes some aspects of the translation a bit literally. Navigation is sort of weird—you actually navigate via full-sized images for the articles, and then the article drops down from there. Not the most gorgeous implementation, once the text is in play. But still solid. Plus side: It's $3 for a universal iPhone/iPad app. Besides, there's no Esquire app yet.


Sports Illustrated
Sadly not an app, just an iPad-lovin website for now.

Digital Americana Magazine
Included because it's like somebody scanned a magazine and turned it into an iPad for 99 cents. Hahaha.

The Internet
Gizmodo!
Gizmodo, now better, faster, stronger—and iPad-optimized. Do check out the beta version of our new site. We think you'll like it.
NewsRack
You need an RSS reader, and NewsRack is our favorite at the moment—plus it's universal iPad/iPhone app, so you only need to buy it once.


Instapaper
Not a thing you should read, but a how you should read. Save the text of any webpage for offline reading in a layout that's perfectly designed for the iPad. Since it pulls out the ads and lets you read it whenever you want, think of it like TiVo for websites, but for only $5 forever.

Wikipanion
The most awesome way you've ever browsed Wikipedia. Free, or $5.

Comics
Marvel
The flagship comic app, and not just because it's Marvel. Here's what Jason says: Good, but not fantastic. Portrait mode is good for reading the entire page, and you can double-tap to zoom in to a specific panel, which is great for landscape. Then swipe forward (or backwards) and it'll advance or go back panels. The major omission I see is the lack of double-page mode in landscape, so you can see two-page layouts (when something crazy or dramatic happens) the way they were meant to be seen in comic books.