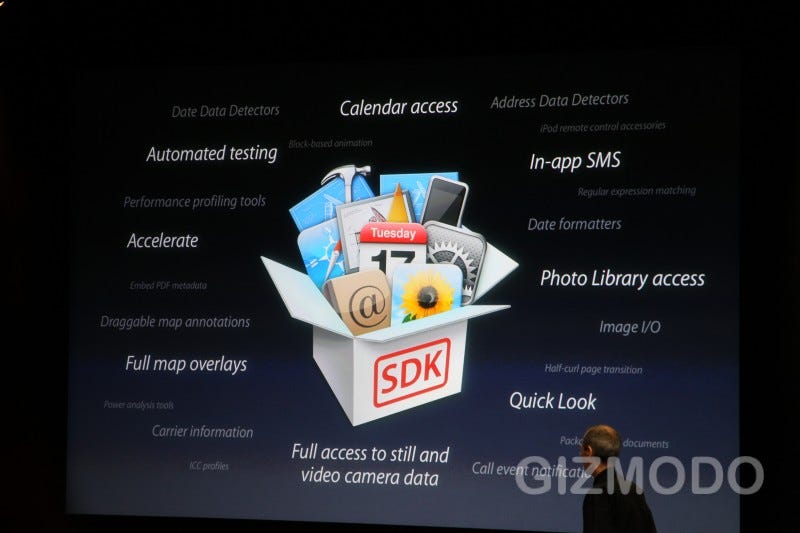 The curtain has been pulled back on iPhone 4, and the list of new features is massive: There's multitasking (finally!), a refreshed interface, and literally hundreds of other changes, all coming this summer. Here's the rundown.
The new OS will ship in June (Fall for iPad, and a developer preview is available today, so we can expect to have plenty of apps updated and ready for launch.
New Features: Multitasking, App Folders and More

• Multitasking: It's here, finally. It's handled with a simple task switcher: double click your home button, and you get a list of running apps. Select, switch, done. Multitasking is limited to audio streaming, VoIP and GPS apps, as well as a few other allowances: they can finish specific, important tasks in the background, for example. As far as non-music/nav/VoIP apps, those can be suspended in the background, but not left running. (See below.) Full details here.