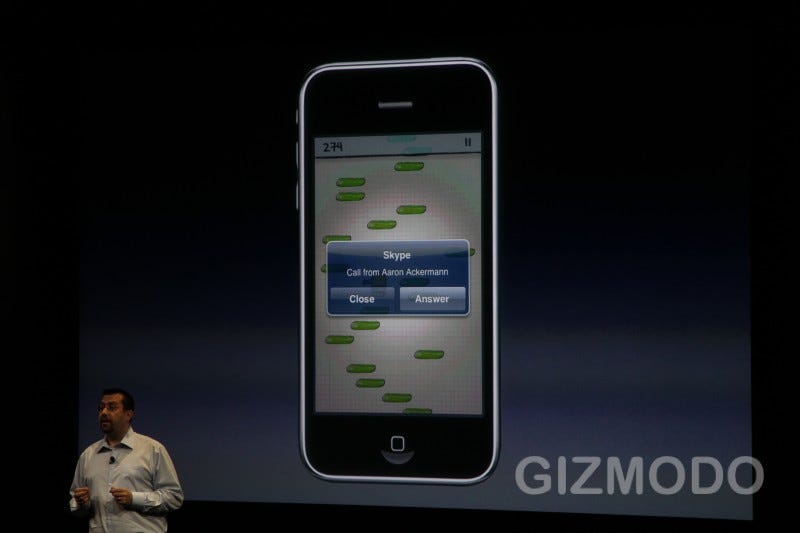 Popups were an understandable workaround for the shortcomings of the iPhone operating system. But with OS 4, Apple missed their chance to build a good alert system. Now, popups are about to get way out of hand.
So What's The Problem?
You deal with plenty of popup notifications on your iPhones right now. A Facebook message interrupts while you're checking on an IM which interrupted you in the middle of reading an SMS which popped up over the game you were playing. And whenever you're interrupted, there's no quick response, except to ignore the popup completely. And even then, it's hard to ignore it quick enough to avoid getting killed in whatever game you're playing.
The trouble is, this is only going to get worse. On top of push notifications, Apple's iPhone OS 4 adds local app notifications. Any app running in the background that feels like bugging you for whatever reason can, whether you asked it to or not. This is manageable, but sometimes the choice of whether to be notified or not is tricky.