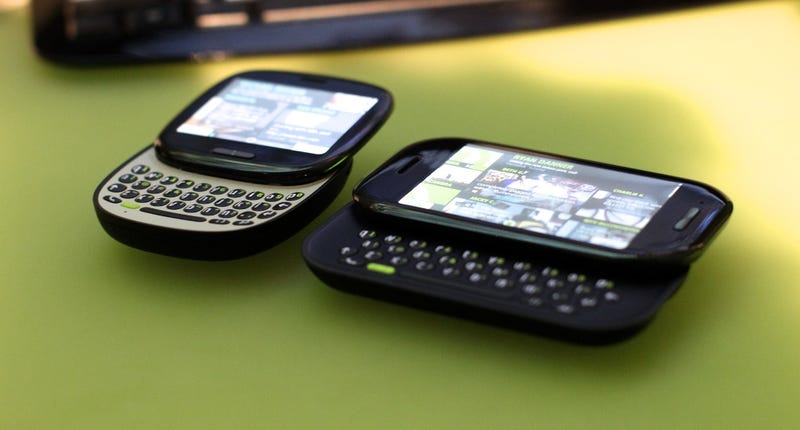 Microsoft's Project Pink—sorry, Kin—in a sentence: It's the phone I'd beg my mom for if I was 15 again. And didn't want an iPhone.
The gawky teenage offspring of Windows Phone 7 and the Sidekick comes to Verizon this May. Kin isn't a smartphone. It doesn't run apps; you can't install programs. It's a hyper-connected social networking phone aimed at teenagers, hipsters and Perez Hilton. It's the Zune Phone, come to life, plugged into Facebook and Twitter and... MySpace, pulling all of your friends and feeds into a single stream. It's fundamentally designed to share stuff—photos, videos, whatever—with people in a way that no phone out there comes remotely close to. It's the most seamlessly connected phone on the planet. But it's not for you.
Microsoft made a curious decision, one we'll consider in greater depth later, to actively segment their audience with two completely different phone platforms—one for everybody, and then another aimed at Facebook-addicted teens (and older), though that's what Microsoft is doing. In development for years, it's built on the same core as Windows Phone 7, and shares some features—totally cloud-based contacts, with Zune providing the music and video experience—but is effectively a completely different platform. Still, even project lead Roz Ho calls Kin a "new member of the Windows Phone family."