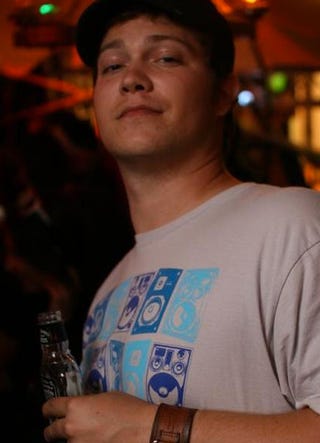 The Gourmet Haus Staudt. A nice place to enjoy good German lagers. And if you are an Apple Software Engineer named Gray Powell, it's also a nice place to lose the iPhone 4 prototype.
Gray Powell—a North Carolina State University 2006 graduate and talented amateur photographer—is an Apple Software Engineer working on the iPhone Baseband Software, the little program that enables the iPhone to make calls. A dream job for a talented engineer like Powell, an Apple fan who always wanted to meet Steve Jobs.
On the night of March 18, he was enjoying the fine imported ales at Gourmet Haus Staudt, a nice German beer garden in Redwood City, California. He was happy. After all, it was his birthday. He was turning 27 that very same day, and he was celebrating.
The place was great. The beer was excellent. "I underestimated how good German beer is," he typed into the next-generation iPhone 4 he was testing on the field, cleverly disguised as an iPhone 3GS. It was his last Facebook update from the secret iPhone. It was the last time he ever saw the phone, right before he abandoned it on bar stool, leaving to go home.
It a simple mistake in the middle of celebration. Something that anyone, from Steve Jobs to Jonathan Ive, could have done. Knowing how ferocious and ruthless Apple is about product leaks, those beers may have turned out to be the bitterest of his life.