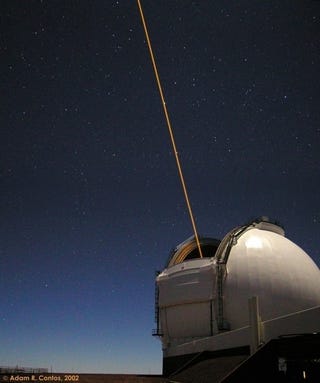 The venerable laser officially turns 50 today. Its inaugural demonstration at the Hughes Research Labs has led to many things, from black hole discovery to bar codes to DVDs, but scientists promise there's plenty more left to discover. Pew pew!
Indeed, from space exploration to the inner workings of the human body and DNA, there appears to be much work left to do for the ol' laser.
Take energy, for example. Ever since "light amplification by stimulated emission of radiation" was first demonstrated on May 16, 1960 (patent granted March 1960) there was talk of fusion and how someday the technology might lead to an almost inexhaustible supply of clean energy. Even so, only today are scientists finally able to test these theories.