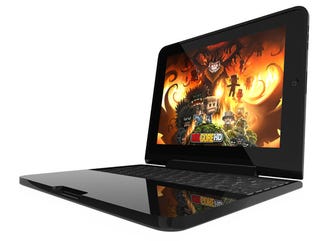 Back from a week out of country, I confirmed a theory: the iPad makes a fantastic travel computer. So much so that I'm going to be selling my laptop.
For the last five years I've lived out of an Apple laptop, starting with a 12-inch Powerbook and culminating in my current first-gen unibody MacBook Pro. They've become my desktop machines, as well, although I've typically kept a Windows machine around for gaming and for general Windowsing. Sometimes I'd stitch them together with Synergy, then I found myself using my laptop and an external monitor exclusively. Recently, when I found a refurb quadcore iMac at the Apple store, I replaced my laptop and my Windows box both with a single machine and hadn't touched my MacBook Pro since.
Heading out of country to do some reporting last week, I realized that I had to make a decision: fire up the laptop again and carry all five pounds of it through multiple flights on turboprop puddle jumpers, or take a leap of faith that I could do everything I needed to do with the iPad.
I went with the iPad. I'm glad I did. It worked splendidly.
While I've complained that the iPad is about a half-pound too heavy for its role as a multi-thing around the house, compared to a laptop it's a bantamweight. Inside my sassy Commie shoulder bag, it barely even registered. (That bag was also handy for boarding passes and other sundries.)