S
Google is launching something called Google TV. It brings regular TV and web video to your TV. Plus, Android apps. Apps! Live Updating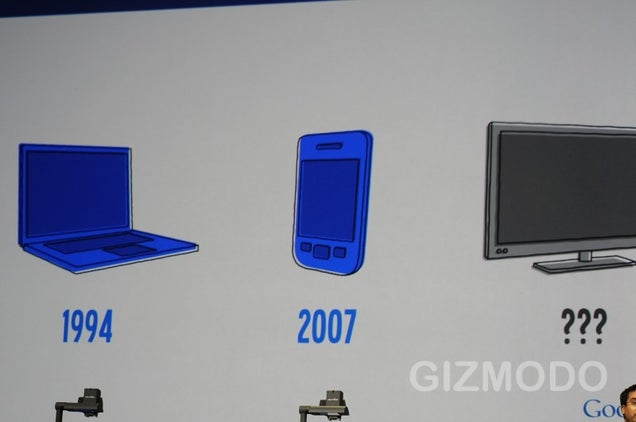 S
Google says there are two worlds now, the web, which lives on your laptop and your phone, and the TV world, which lives on your TV.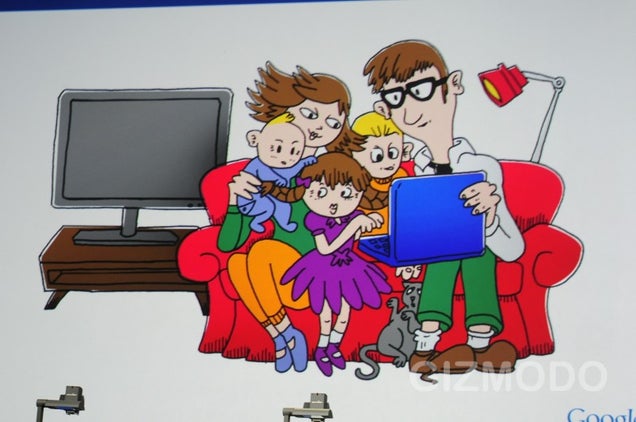 S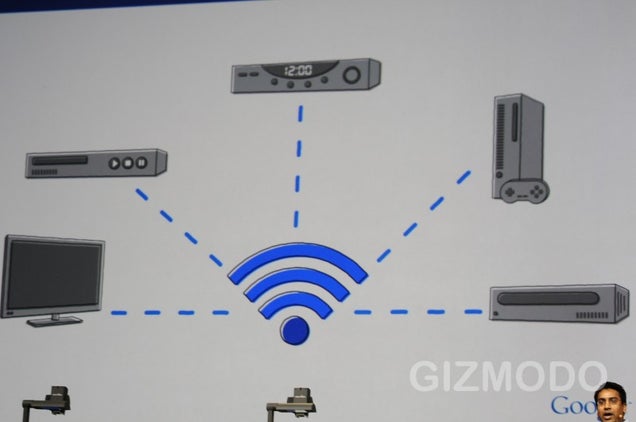 S
But why aren't the solutions today making traction? Here are 3 reasons, according to Google.
1. They dumb down the web for TV. You're re-creating the web. "It's WAP all over again." "We need to find a way to bring the entire web to the television."
2. "They're all closed." Once you can go anywhere on the web, you don't want to go back.
3. The solutions today make you choose between web or TV. If you have to switch between the two, it's over. You've lost users.
Google wants to incorporate both into "a single seamless experience."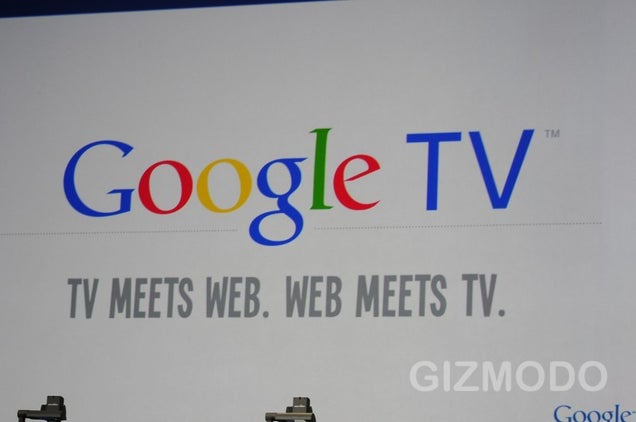 S
And here's a demo explaining HOW this stuff all works.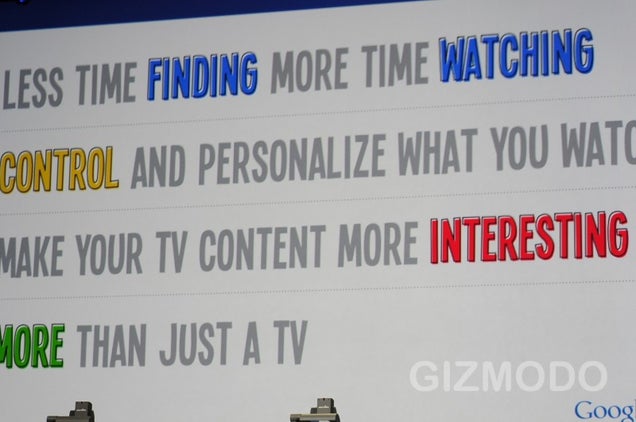 S
"Google TV starts with TV." This is your TV. "You only can add and enhance it."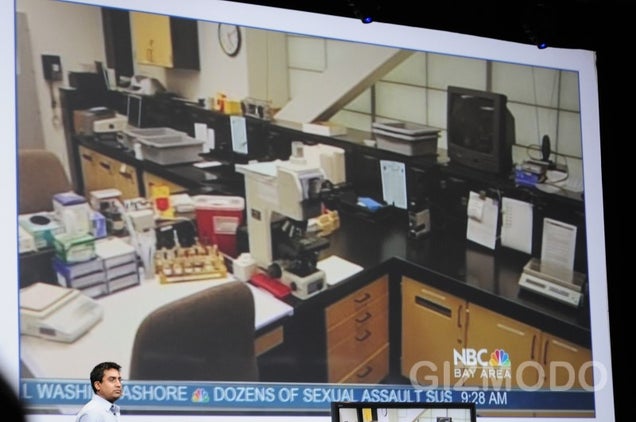 S
But how do you find something to watch? Right now you use the Guide. "What if we re-thought the navigation of TV?"
Google wants to give you the exact same experience on TV as Google on the computer.
(Some technical difficulties here.) In the meantime, here's a small explanation.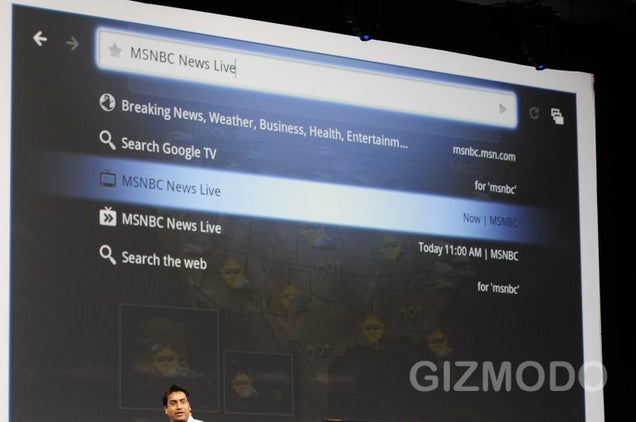 S
So Google threw in a Google search box. For example, if you search for MSNBC, you find results from your TV and from the web. If you select the TV channel it goes to your TV channel.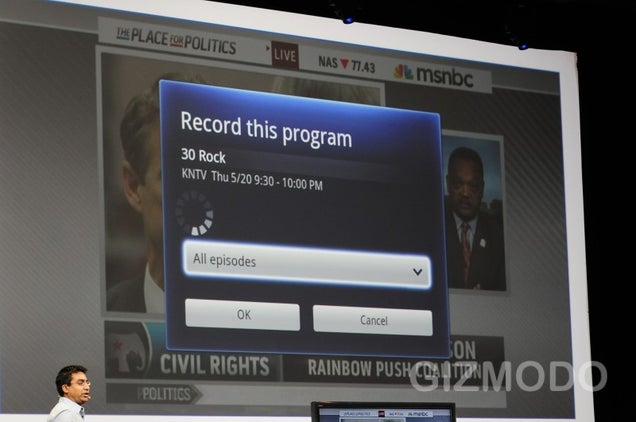 S
Now he's typing in 30 Rock. If see a future result, you can tell your DVR to record it.
Here is a mini site.
(More technical difficulties with connectivity. They're asking us all to turn off our phones.)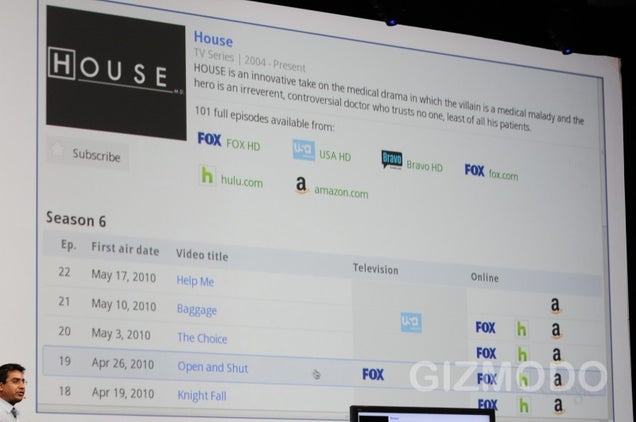 S
Now, they're searching for "House". So they pulled up a special series result, so they can pull together content from TV and content from the web, together. So all the web content is listed as well.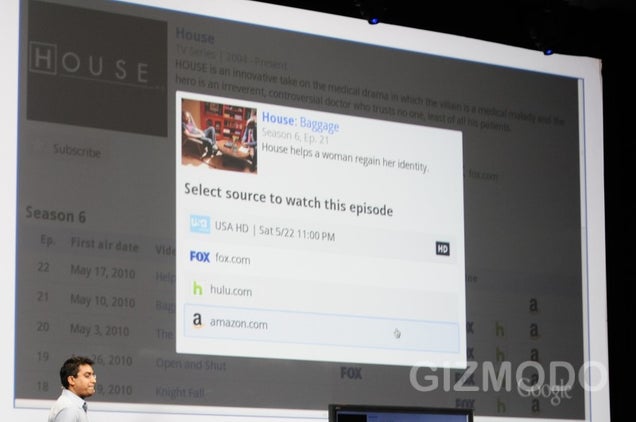 S
Selecting the Amazon's page leads them to Amazon's page—not reformatted in any way. You can buy or play the episode. Problem is with not reformatting the page is that the text becomes tiny in the living room.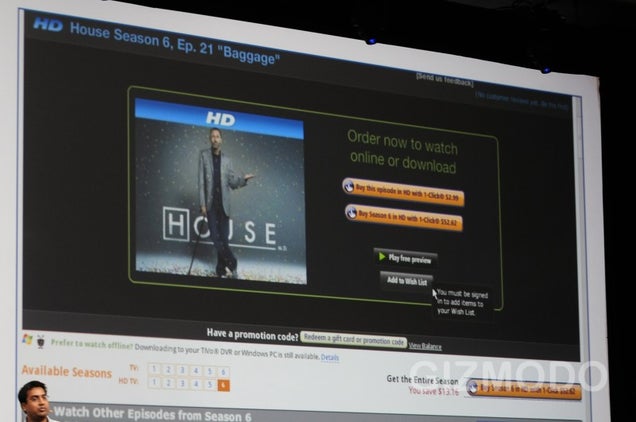 S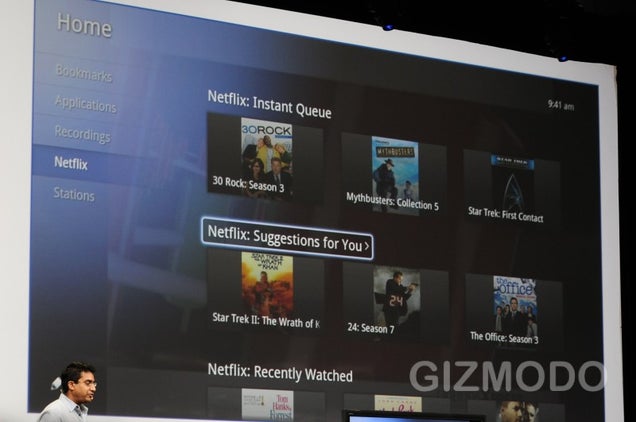 S
Here's the home screen. It's a quick launcher for stuff (and apps). They've worked with Amazon VOD and Netflix to embed their content inside the home page of Google TV. Here are suggestions which are personalized based on what you've previously watched.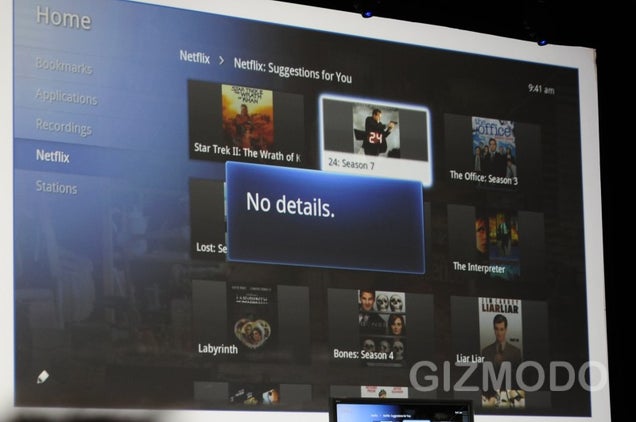 S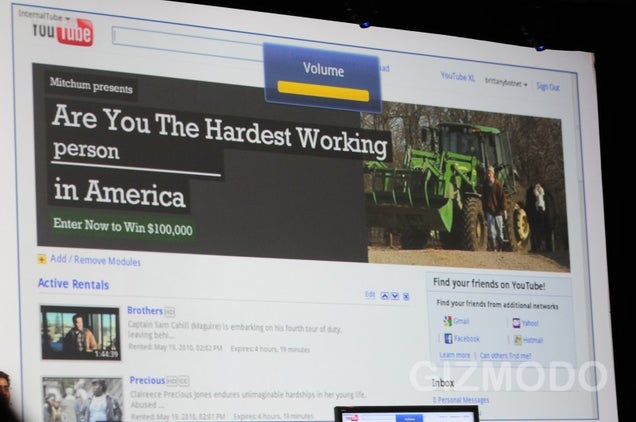 S
"We can go much further than just YouTube."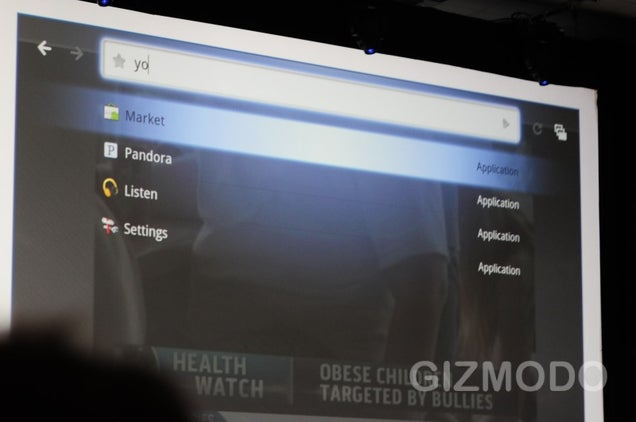 S
You can also search apps. Which means there are apps. APPS.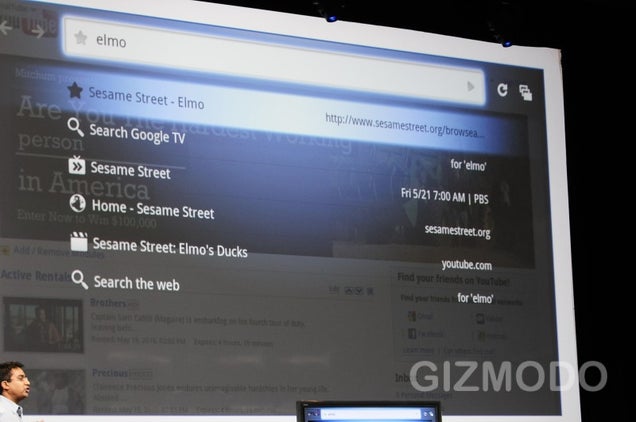 S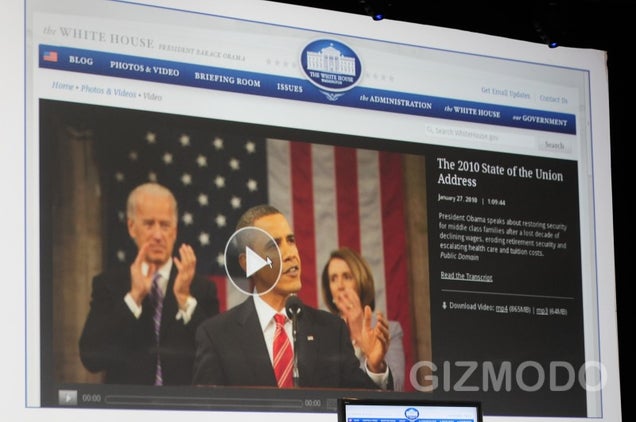 S
Another demo: searching for the 2010 State of the Union, finding results on the web and then going to the White House website to watch clips.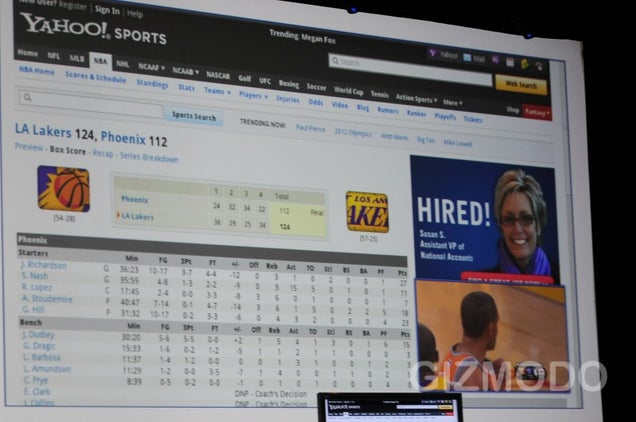 S
How about augmenting TV? Here's them putting the TV in a picture in picture. So he searches up the stuff he wants (box score) while the TV is still going on. So he can track what's going on on the game in the big window and watch the game in the little window.
More examples: Seeing a twitter stream about what you're watching now. Or bring an ad from what you're watching on TV into a web search.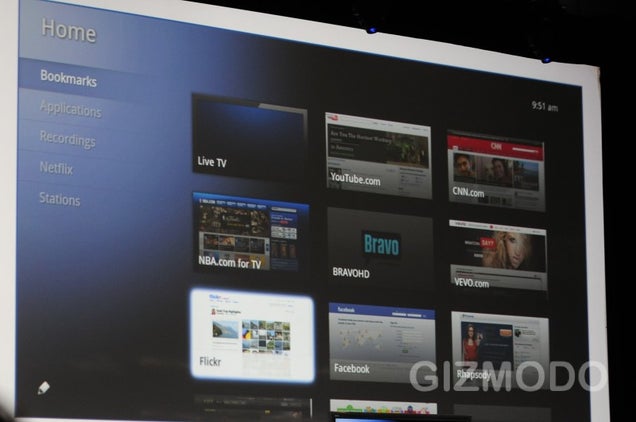 S
What else? Photo viewing on your TV. Facebook games/Flash games on your TV. Music sites (Pandora). Anything on your web can be on your TV. So yes, this has Flash support.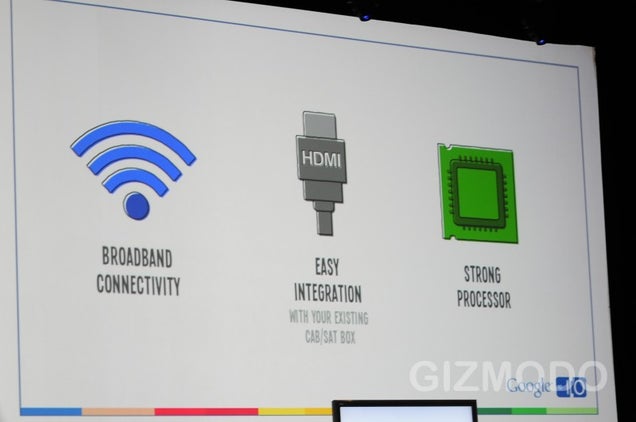 S
How about the spec? Four components.
• Wi-Fi and Ethernet built in.
• Connect your existing cable of satellite box using HDMI. It comes with an IR blaster to do control. You can also use an IP protocol between Google TV and Dish's satellite box.
• "Plenty of processing power so we can browse the entire web." Surround sound, dedicated GPU.
• A keyboard and a pointing device.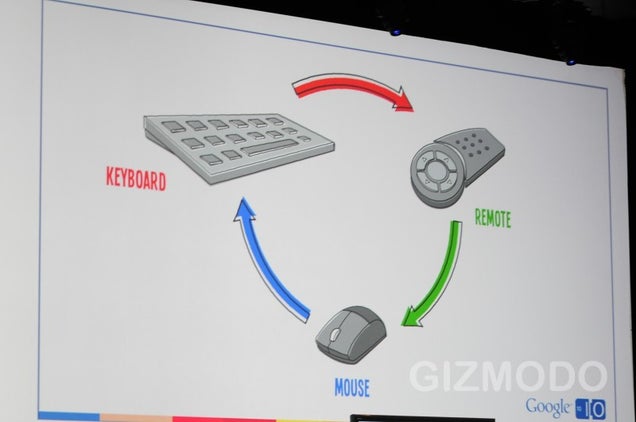 S
>"Our hardware partners have come up with designs that you'll love." So Google is NOT the one making the hardware, as usual.
But you can use your Android phone to control your TV when it's tethered. Including voice search. You can also have multiple remotes tethered simultaneously.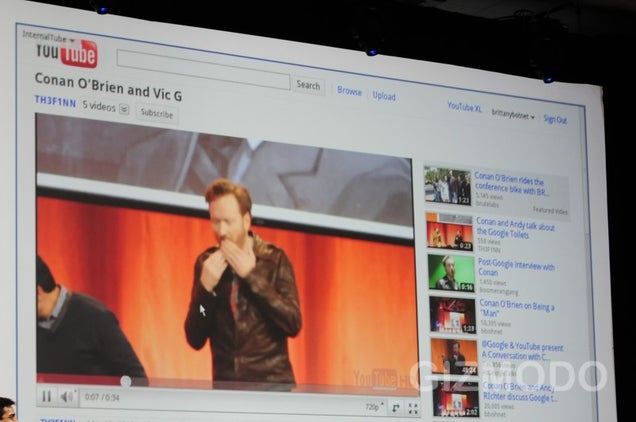 S
How about if you find a cool website or video on your phone? You can then push it directly to the TV and watch it on the TV.
Google is publishing the IP protocol so you can make your OWN remotes for PCs and tablets and make it connect to Google TV.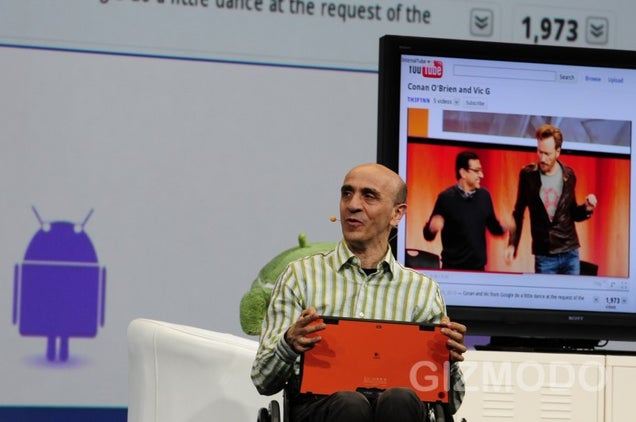 S
And here is the keyboard that they were demoing with. I believe it's Logitech, but I'm not 100% sure.
Here's the operating system: Android. The browser is Google Chrome, naturally. And it has Flash 10.1 plugin for Chrome. But what's the deal with Android? You can get Android apps on your TV too. "Soon, you can."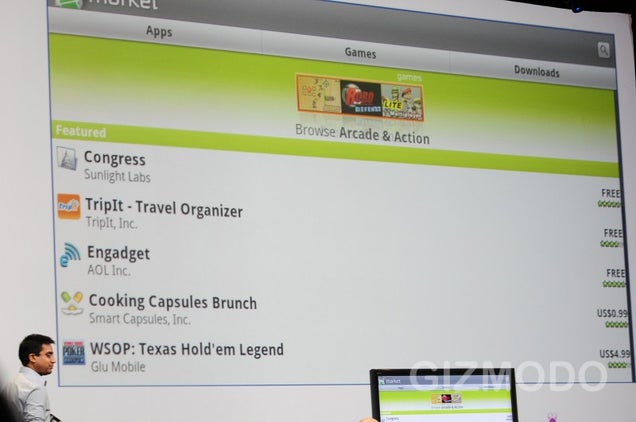 S
You can pull up the mobile version of Android Marketplace on Google TV. "If your application doesn't require phone-specific hardware, it should work on Google TV." They're pulling down Pandora, the mobile app. It runs on Google TV.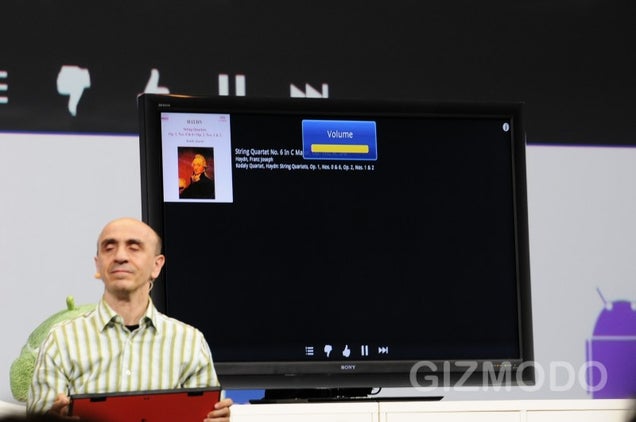 S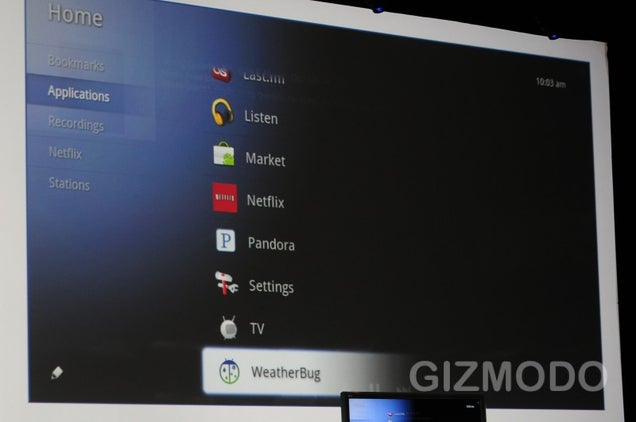 S
You can also download apps from your computer onto your Google TV wirelessly.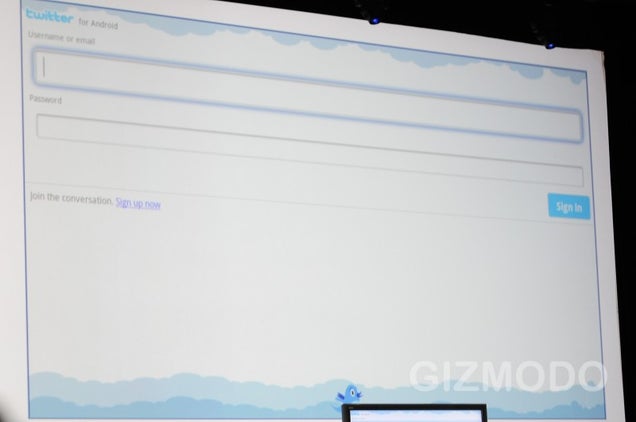 S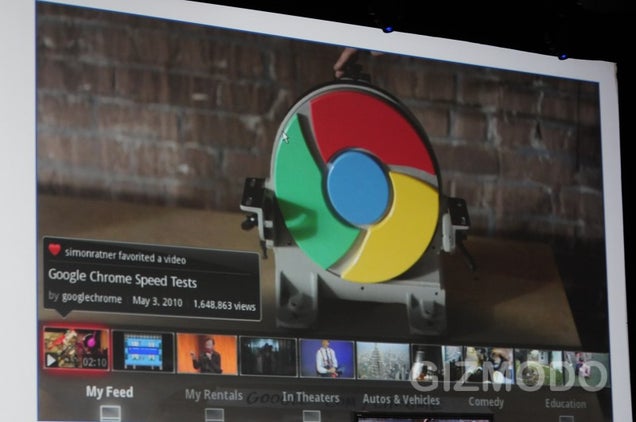 S
Here's a sample Google TV app. YouTube Leanback. It's customized for you. It starts up and plays (you don't need to browse for anything.) Your friends' favorited videos get sent to you, your subscriptions get pushed and other preferences affect what you see.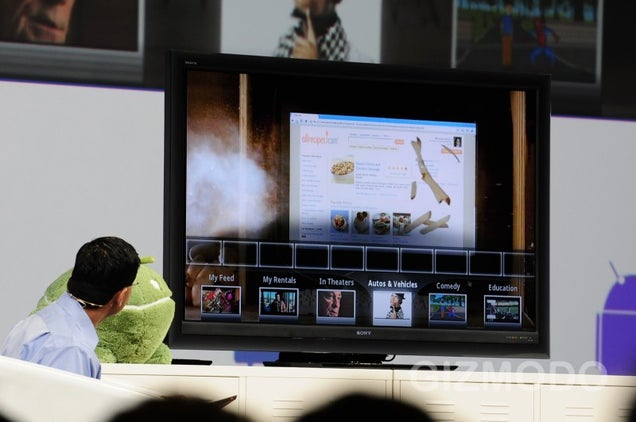 S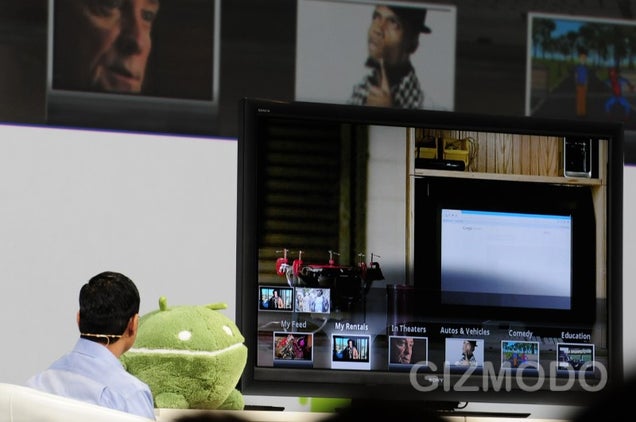 S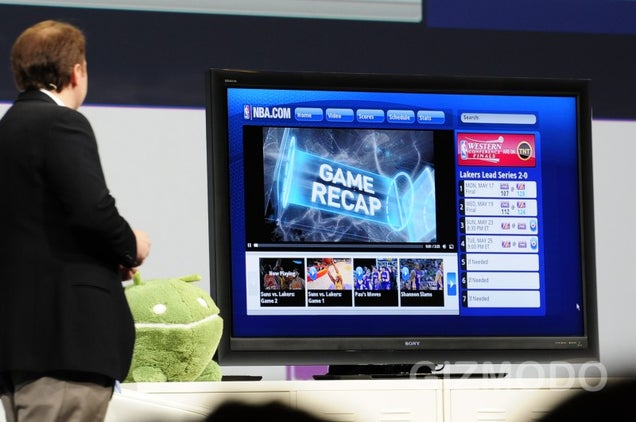 S
(Bluetooth devices are still interfering with the demo.)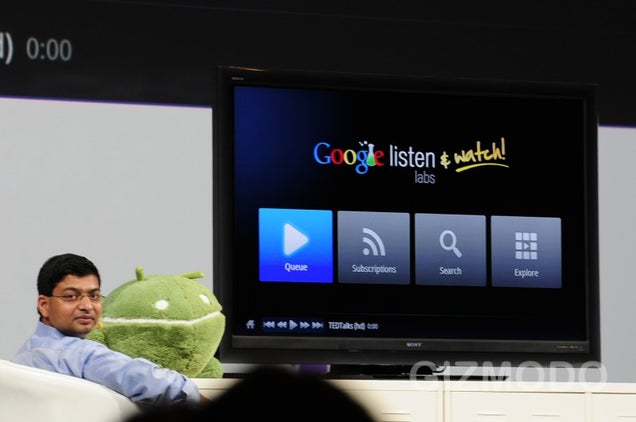 S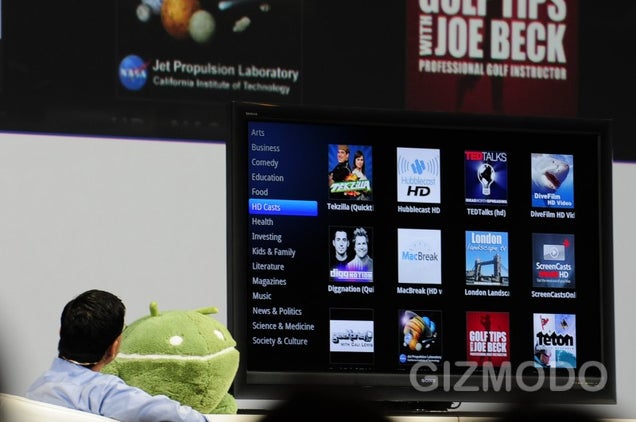 S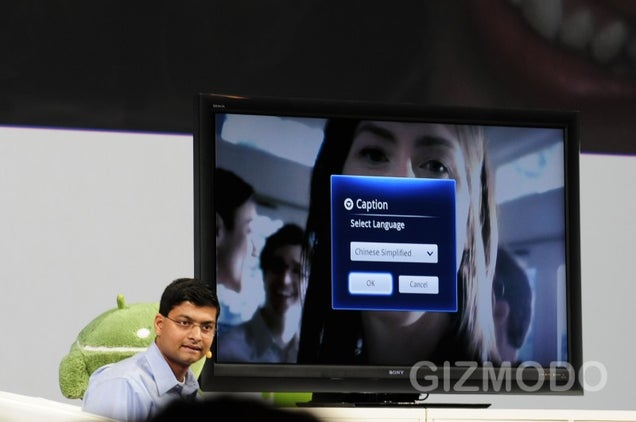 S
Here's a very cool closed-captioning translation feature, taking the closed captioning feed and running it through Google Translate.
And now, partners (hardware makers) and timelines (when this is coming to market).
There are going to be three Google TV devices. First, Sony. They are going to be launching Google TV integrated TVs and integrated Blu-ray players.
Also, Logitech. They're going to do a companion box (set top box). And they will make keyboards and peripherals just for this.
And they're partnering with Intel to put an Atom in there.
Also, Dish, for an enhanced satellite experience.
It's going to be sold at Best Buy. All this will come in Fall 2010.
You can start enhancing your websites for Google TV now. They're bringing Android Market, Google TV SDK and TV Web APIS in Early 2011. And open source the code in Summer 2011.
And here's Eric Schmidt, CEO of Google. Also, CEOs of Intel, Sony, Logitech, Dish, Best Buy and Adobe.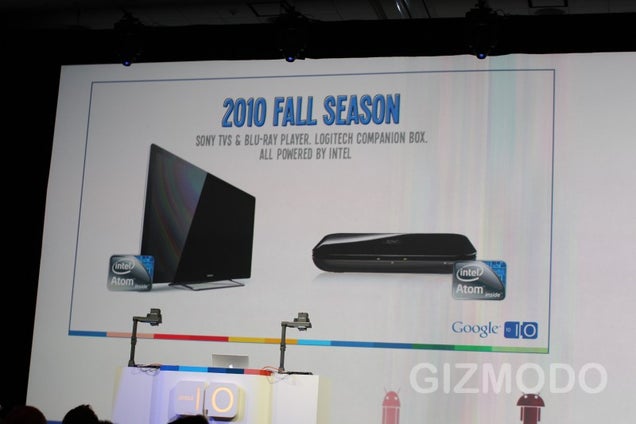 S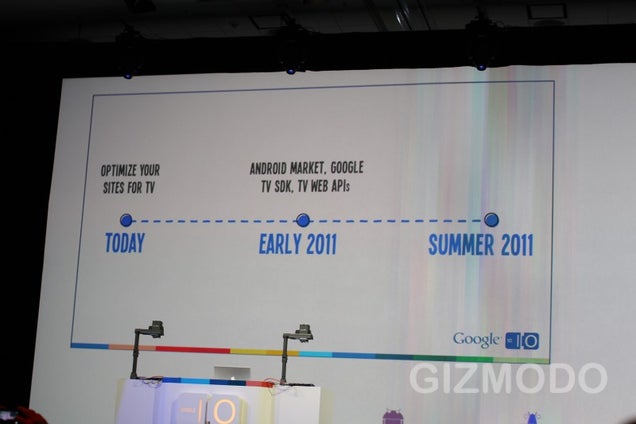 S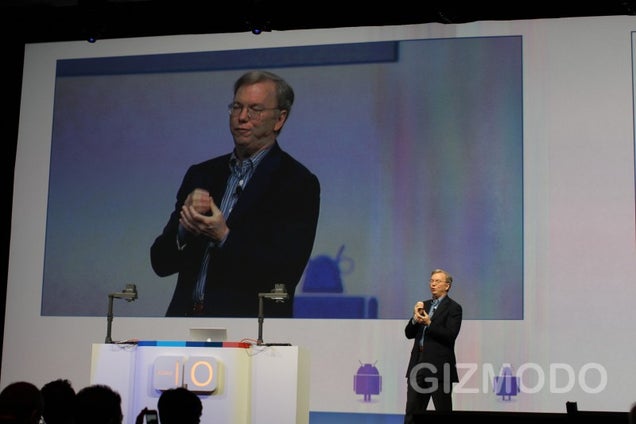 S
Sony CEO: "When you beat Apple, you dominate. New definition."
Logitech says they're shipping a remote with a keyboard built into it in Fall 2010. "So if you're one of the 60 million HDTV households you are a target for this product."
Note: The Best Buy CEO calls his peons "blue shirts."