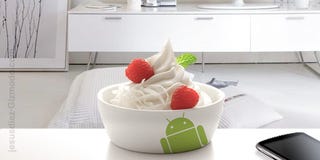 Google's out with Android 2.2—codename: Froyo—and so far we're impressed. But what is it, exactly?
It's a mobile platform...
Froyo (following Google's adorable alphabetized dessert naming convention) is the latest iteration of Android, Google's mobile operating system. Simple enough! If you bought an Android phone recently, Froyo's what it will eventually be running.