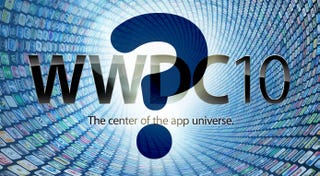 We're just a few hours away from Apple's Worldwide Developers Conference. Before we know for absolute certainty what they've got planned, let's see if we can't separate probable fact from probable fiction. UPDATED:
Will the new iPhone be announced?
Ever since Apple's next-generation iPhone was uncovered, there's been speculation that the early reveal would push the announcement up from the traditional WWDC Steve Jobs keynote. Looks like Apple hasn't rushed things after all; expect to see Apple's next iPhone introduced, officially, June 7th.