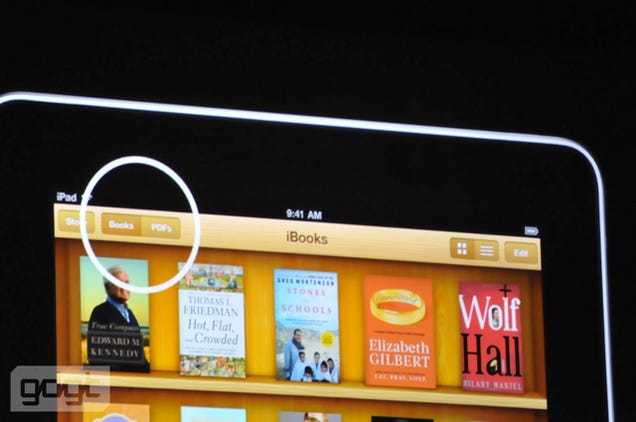 iBooks just got a decent-sized update, bringing native PDF support (yes!) as well as bookmarks. Your PDFs will get their own seperate bookshelf. The update drops later this month.
GDGT" />
Follow Everything iPhone on Facebook
From the best iPhone apps and games to the biggest iPhone news stories and all the tips, tricks, & tutorials in between. Gizmodo brings you everything you want to know about the iPhone.
Click to view