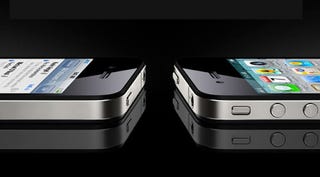 Apple's next iPhone has finally been re-revealed. It's called iPhone 4 and it's just about everything we'd expected. Here are the best bits of news and information—aside from Steve Jobs' WWDC meltdown:
Follow Everything iPhone on Facebook
From the best iPhone apps and games to the biggest iPhone news stories and all the tips, tricks, & tutorials in between. Gizmodo brings you everything you want to know about the iPhone.
Click to view