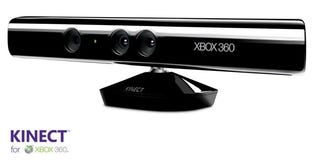 Cameras? IR emitters? Natal? Kinect? Xbox 360? WTF? Give us three minutes. We can explain everything.
Kinect is a camera for Xbox 360...
Let's boil this down to its most simple: Kinect is an Xbox 360 peripheral. Think of it as a webcam on steroids that plugs into the console's USB port that looks like it belongs with a PS3.