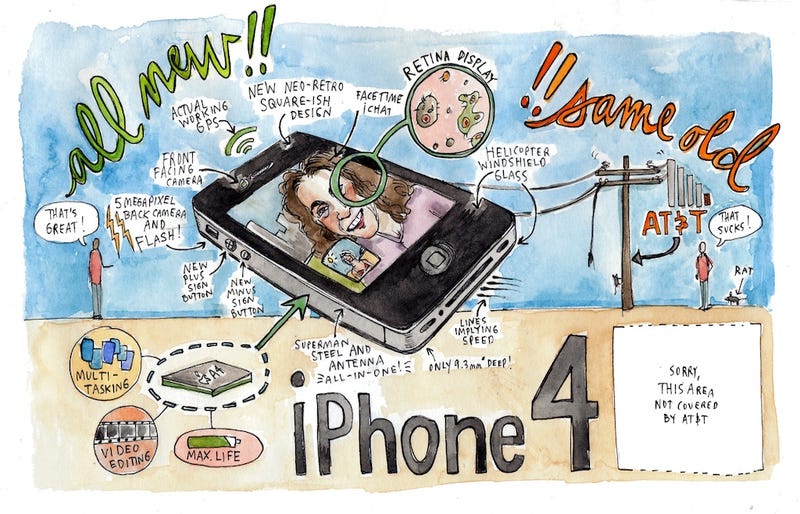 How can a flawed iPhone be the best yet? Here's how:
***
I'm at dinner. The waitress is slow to take our order. I don't mind. I reach into my pocket for the iPhone 4. It seems like the fifth time I'm doing this tonight. It's probably the fifteenth.
It's nearly impossible to tell which side is the front. Both are slippery and oleophobic and smudged by fingerprints—flat, delicate and hard. I respond in cursory agreement to whatever it is my wife just said. My mind's too busy concentrating on fingertip sensations, maneuvering so the screen faces the right way when it emerges from its hiding place.
Success. Slide to unlock. One bar again. Once I pull it out of my pocket, the reception returns. I've never seen this issue with the three previous iPhones.
I wait a few seconds as the iPhone's antenna adjusts to freedom from the confines of my pants and hand. Then I realize there wasn't anything I needed to look at. It's a reflex at this point, like John Marston reaching for his gun.
I slide the phone back in my pocket.
* * *
The screen is the first thing I notice, naturally, because it's the one thing I couldn't test when I saw the phone back in April.