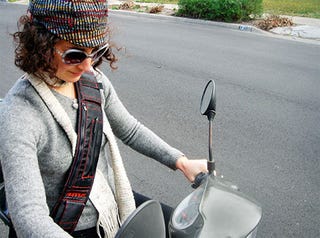 The Runnur is a bandolier. Instead of carrying a full-sized bag or backpack around town, goes their thinking, why not tote a little sling with just a few pockets?
Because it's not very useful, is why.
I've had the Runnur in my closet for something like six months—far too long. I don't like presenting a review without using something, but I couldn't ever muster up the gumption to wear the Runnur in public.
I'm not afraid of wearing something that is perhaps a bit on the dorky side if I like its utility. (Remember I'm a proud advocate of iPad purses.)