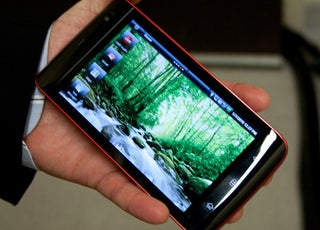 S
The remaining details of Dell Streak's release continue to trickle out. This morning we learned it would eventually run Froyo. Now we know the price: $299 with a 2 year AT&T contract or $549 unlocked. Updated
Update: Dell pulled the page with this pricing info, and Twitter account MattatDell, presumably someone at Dell whose name is Matt, Tweeted:
Despite blogs, rumors, etc., Dell has not made any official #dellstreak or Aero announcements today
This doesn't necessarily mean that the $299 and $549 price points are incorrect; they're just not 100% totally official quite yet.
All of this comes right from Dell themselves, but what's still unclear is when you can get one.
This new site says that people who register on the pre-order page between July 20th and 27th (today) will get first stab via email link later today. So, you know, go do that.
Meanwhile, Dell's also serving up availability information on their lightweight Android phone, the Dell Aero—it'll be available August 9 for $99 with contract and $299 without. [Dell via Engadget]