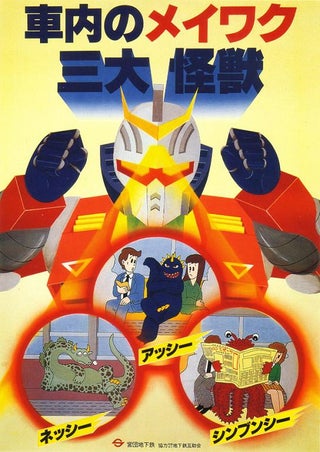 S
The three annoying train monsters poster from October 1982 pays homage to Transformers and shows Nesshii, the sleeping monster; Asshii, the leg-crossing monster; and Shinbunshii, the newspaper-reading monster.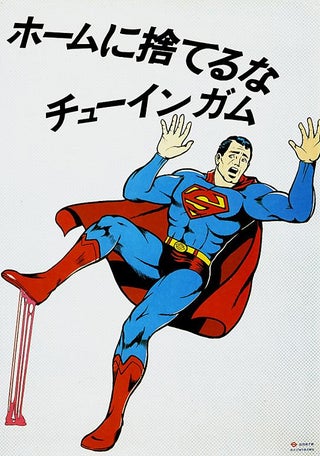 S
Don't throw chewing gum on the platform poster from September 1976. You wouldn't want this to happen to Superman, would you?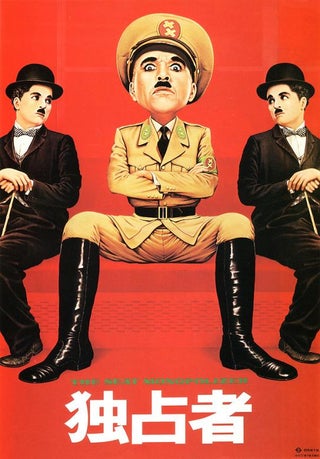 S
Inspired by Charlie Chaplin's "The Great Dictator," the Seat Monopolizer from July 1976 reminds passengers not to take up more space than necessary.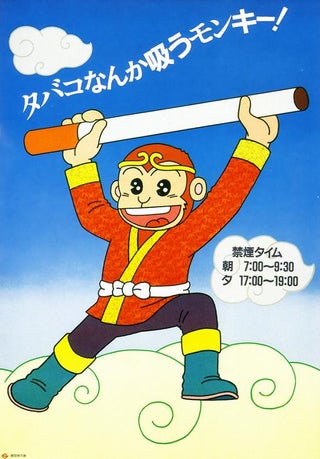 S
The "Journey to the West" monkey tells passengers not to smoke during non-smoking hours, from October 1980.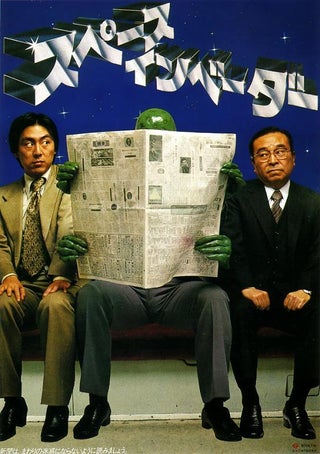 S
The Space Invader poster from March 1979 (inspired by the arcade game) illustrates what a pain it is when passengers read newspapers in a way that invades others' space.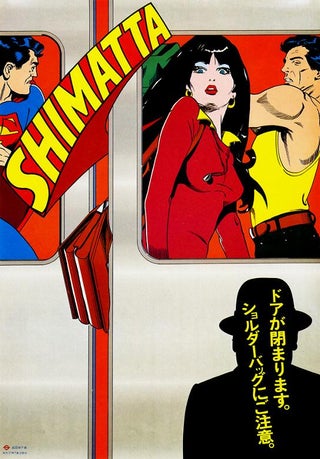 S
The Shimatta poster from March 1977 is a notice for the ladies—don't get your purse caught in the train doors.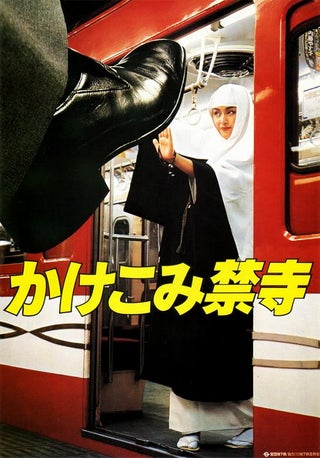 S
This nun instructs passengers not to not rush onto the train at the last second in April 1979.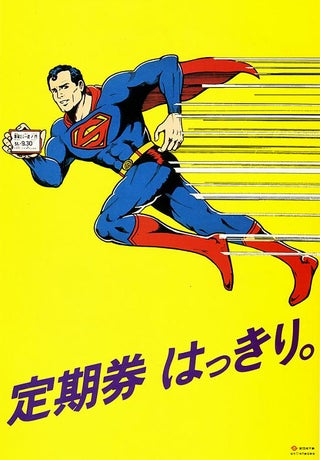 S
Superman reminds you to clearly show your train pass to the station attendant, September 1976.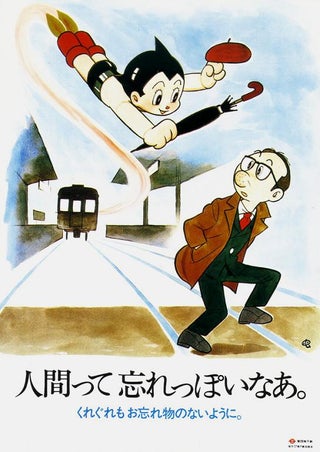 S
Astro Boy returns a forgotten hat and umbrella to his creator Osamu Tezuka in the Humans Are Forgetful poster from February 1976.