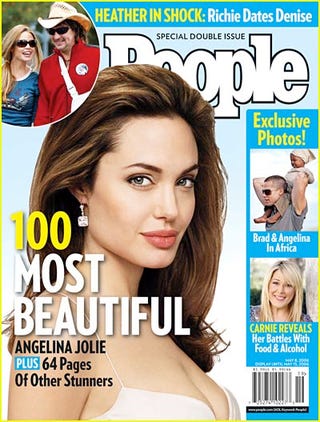 Gossip magazines owe much of their content to photo agencies, who offer voyeuristic snapshots of celebrities' lives. People magazine is currently battling the agencies over the release of their iPad app, believing they shouldn't have to pay twice for images.
It's a fair enough assumption. After all, you don't have to pay twice for the same image to go in a magazine and the online version*, so why should photo agencies charge extra if the title uses the photo in the iPad version, too?
The thing is, I can see it from the point of view of the photo agencies, too. The whole point of print publications launching iPad versions is that it's meant to be a whole new experience of reading similar content—so why shouldn't that publishing house pay for the image again? Particularly when they can command hefty advertising fees, as we saw with the Condé Nast launches.