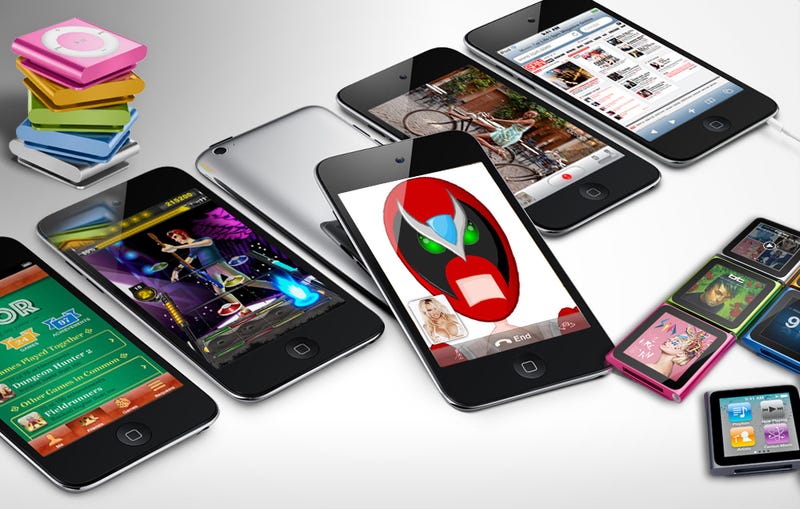 After spending seven days living with our new iPods, we're gonna let them stay. As far as media-slinging sidekicks go, they're pretty good. But it's not all sunshine and rainbows.
iPod Touch: Multimedia Life-Partner
It's easy to say that the new iPod Touch is the best iPod Touch ever. (It is.) It is un-possibly thin—so thin that you release a slow gasp as you peel it out of its snug acrylic womb. The way the polished chrome back bends space around it renders it thinner still, like you're holding a screen imprinted into the air in front of you. (At least, until it's scuffed and scratched and nicked into reality.) You only get a true sense of its dimensions when you plug it in for the first time: It's exactly thick enough to accommodate the holes for a dock connector and headphones.
The price of invisibility is that the lock and volume buttons also dissolve into imperceptibility. The in-line remote and mic have been removed from the headphones as well, in a fit of cheapness by Apple. A sliver of a corner to cut, but it's emblematic of the little ways Apple sabotages the Touch's potential.
Click here for matt buchanan's full review of the new iPod Touch