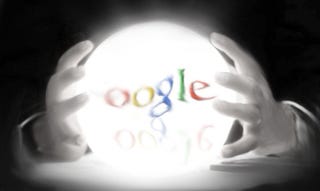 At yesterday's Google Zeitgeist conference in Arizona, CEO Eric Schmidt confirmed that the company will roll out a new social service, internally dubbed Google Me, sometime this Fall. They basically want to give your web a social booster shot.
Schmidt didn't offer too many details on the service, according to the Wall Street Journal, but it sounds like instead of or in addition to a centralized social hub, a la Facebook, Google Me will center on adding social components to existing Google services. On YouTube, for example, you might be alerted when a bunch of your friends have watched the same cat video. Group embarrassment: the new social media.
The WSJ also mentions that Google's moving forward with Zynga to let users play the latter's wildly popular social games, like Farmville and Mafia Wars, on a platform other than Facebook. In July, Tech Crunch reported that Google had quietly invested some $100 million in the social gaming company.