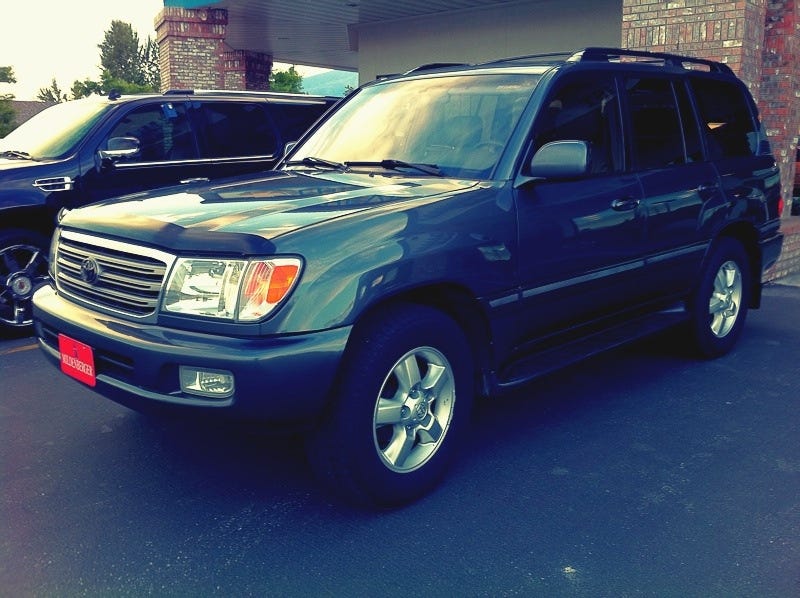 It only took 630 miles of motorcycle riding, four wires cut in my tow harness, and one near death experience sliding through a film of invisible pig shit to bring her home. May I introduce you to the Nanny?
I didn't expect to buy a Hundy. I'd been hot and heavy for FJ62s and FZJ80 Land Cruisers. I liked the look of the 62s but the capabilities and comfort of the 80s. But after letting a couple of very nice 80s slip through my fingers through indecision, when I saw my new Cruiser listed online something snapped. UZJ100, I choose you.
Ask me again in 9 months. But I think I scored. Hopefully the newer, softer Land Cruiser will still be more than capable for anything the Pan-American Highway can throw at it. And if all goes to plan, I'll be uglifying her up enough that we won't look like marks at every border crossing between here and Ushuaia.
But First, The Pig Shit
I was ready to hop the next plane to Missoula and figure out a way to get down to Hamilton, Montana. But I'd already made the mistake of thinking about riding my motorcycle there, then finding a way to bring her back. Or rather, the mistake was telling Joe Brown about it. Just about four hours after I decided to buy this particular Land Cruiser, I was puttering down the Columbia River Gorge on my Suzuki SV650 with 600 miles to go.