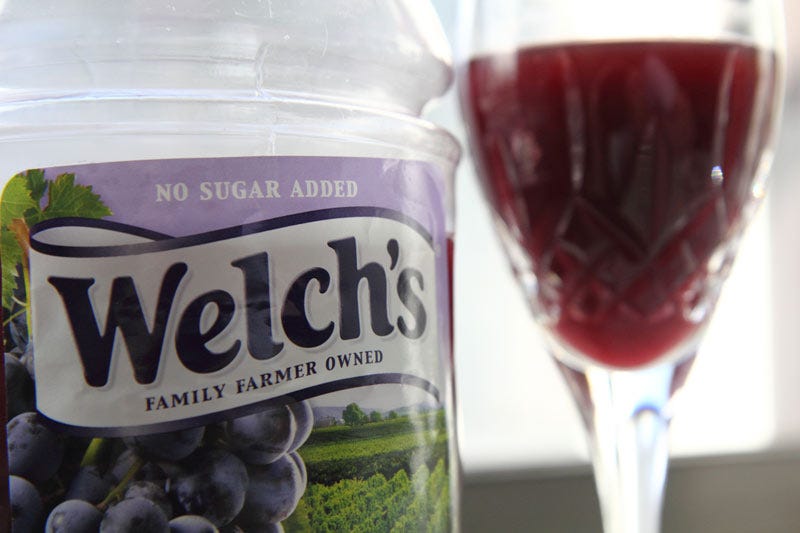 I'm taking the last sip of home-brewed purple liquid. It's sweet yet balanced, fizzy yet quenching, smooth yet these words look a bit blurry. It tastes like a dangerously well-mixed drink. And just 48 short hours ago, it was Welch's.
Yes, good old Welch's Concord Grape Juice. And something about enjoying the beverage in such an adult manner makes my inner child weep.
I haven't touched the stuff since I was 10. Welch's, along with pretty much any processed fruit juice, is just too sugary for me to enjoy. Beyond a stiff margarita, I've found the world of frou frou mixed drinks have been lost on my palate. I don't judge those of you who enjoy all those syrupy, rum-infused rainbows garnished with alcohol, but...I take that back. I do judge you. I'm a booze, juice, food and general topics snob.
But I had to test the claims of Spike Your Juice, a yeast-based kit that ferments any 100% fruit juice, so long as it has 20G of sugar or more per serving, into an alcoholic brew with anywhere from 4-14% ABV. That puts the resulting potency somewhere between beer and wine. With a healthy 30G of sugar per serving, Welch's is a prime candidate for home fermentation.