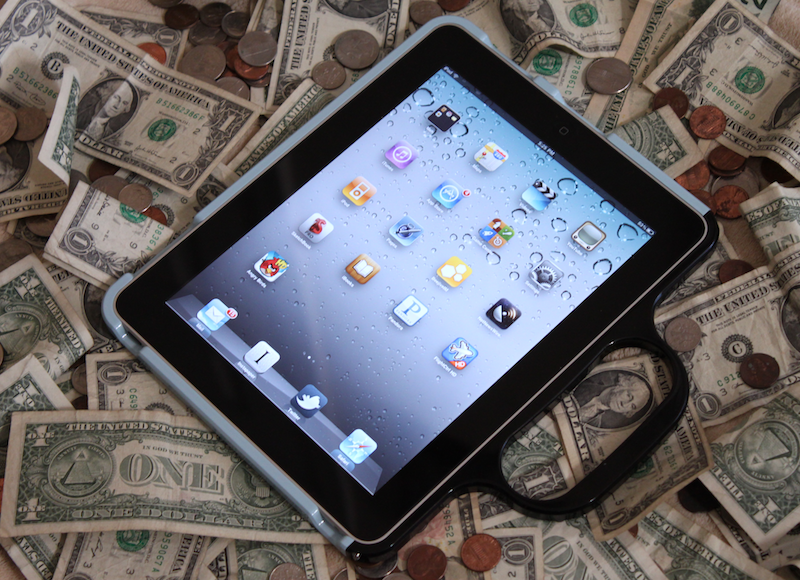 I installed a ColorWare Grip on my iPad earlier. It's lovely: milled from solid aluminum and surprisingly comfortable to use one-handed. I intended to write a cheery post about it until I saw the price: $300. Is that a joke?
"Hey, it's Rosa from Gizmodo. I just have a quick question about the Grip."
I called ColorWare and asked about the price repeatedly. Did those silly people try to pull a prank on me and send me an altered press release with the product?
"The press kit claims that it's $300. Is that really true?"
Yep. The Grip really costs $300. According to Colorware, the highly involved creation and quality control process makes it worth every penny.
"Oh."
Don't get me wrong, I appreciate careful attention to detail, aircraft-grade materials, perfectly measured fit, and flawless custom paint jobs. And I really like the fact that the Grip finally gives me a way to hold my iPad one-handed without worrying that it'll slip out of my hand—but we're talking about $300 here. Quality product or not, that's a bit much for an accessory—especially considering that the product it's for costs $500.
On average, iPad cases run in the $30 to $60 range. The exceptions to that are higher-end ruggedized, custom handmade, and insanely expensive designer cases. Keeping those products and price ranges in mind, I'd say that a somewhat reasonable price point for the Grip would be around $100.