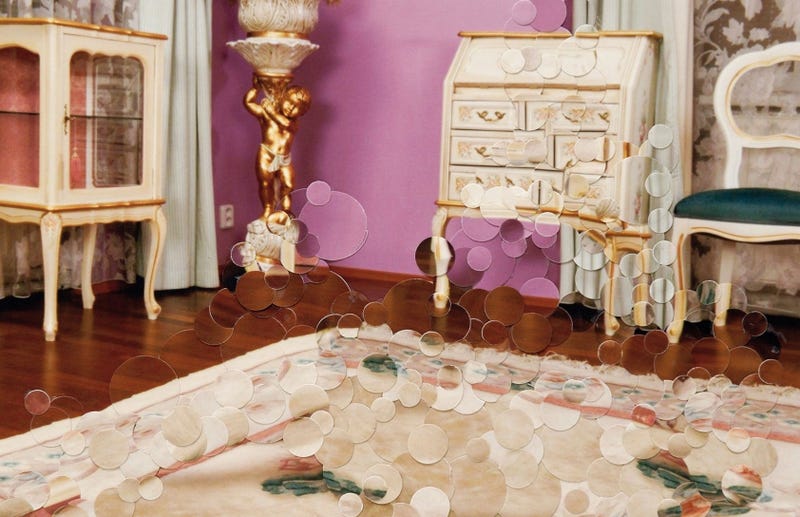 I thought that this was a naked girl laying on a rug, rising one of her legs up in the air. But someone told me that it was a man laying down and a girl on top. Seriously.
Surprisingly, it was a close enough guess. Looking at the photo title, it's actually two girls: Priska and Kristi. The image was created using the original photo—an amateur picture found on the internet—and substituting the flesh for bubbles taken from other parts of the image.
Think about it as an extreme bubbling technique. Except that, instead of tricking you into seeing someone naked, you don't see anything at all.