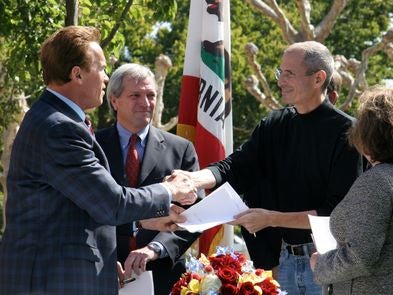 Yesterday, California Governor Arnold Schwarzenegger signed into law a bill that will make California the first state in the nation to create a live donor registry for kidney transplants.
The bill also requires California drivers to decide whether they want to be organ donors when they renew their drivers' licenses. According to one notable supporter, this second measure alone should double the number of organ transplants available in California.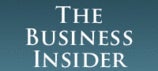 Apple CEO Steve Jobs attended yesterday's ceremonial signing of the bill at Packard Children's Hospital near Stanford.
This was fitting, because despite the law's near universal support, the ideas behind the bill had languished for years on the desk of Senator Elaine Alquist.
The truth is, the idea of a registry for living kidney donors only gained enough political support from Alquist's Senate colleagues and the Governor to make it into a formal bill this past March thanks to Steve Jobs's efforts.
More specifically, the law exists thanks to Steve Jobs's illness last year and the huge, expensive effort it took for him to find a liver donor.
In the summer of 2008, Steve Jobs appeared on stage at Apple's Worldwide Developers Conference in San Francisco's Moscone Center to introduce the latest version of the iPhone. Observers were shocked at Steve's emaciated appearance. Steve looked so bad, that, not wanting to be in the business of mocking a dying man, Dan Lyons soon quit writing his satirical blog Fake Steve Jobs.