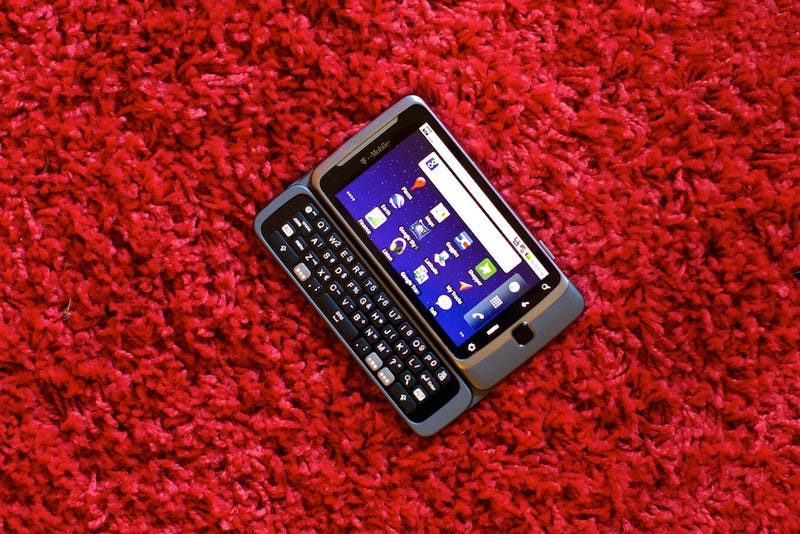 The official sequel to the first Googlephone, the T-Mobile G2 is a long time coming. In a market where carriers molest the open OS anew every time a new handset drops, this is the Android phone for the Android nerd.
Specs
T-Mobile G2 specs
Price: $200 w/ a 2-year contract
Screen: 3.7-inch LCD, 800x480 resolution
Processor and RAM: 800MHz Snapdragon MSM7230, 512MB
Storage: 4GB internal + 8GB pre-installed microSD card
Camera: 5 megapixel stills, 720p video recording, LED flash
The Nexus One was the Google Phone, Google's definitive vision for what an Android phone should be. But, you basically can't buy one anymore. All of the best Android phones now are slathered with customized (often inferior) user interfaces and topped with a generous helping of bloatware. The G2 is the new "Google Phone," or the closest thing to it. A Nexus One with a keyboard. It's running a (mostly) stock build of Android 2.2, and it's preloaded with a ton of Google's Android apps, which tend to be the best ones around anyway. And it's a showcase for T-Mobile's pumped up "4G speed"-but-not-4G 3G network, which they've juiced to speeds of 14.4Mbps with the HSPA+ standard.