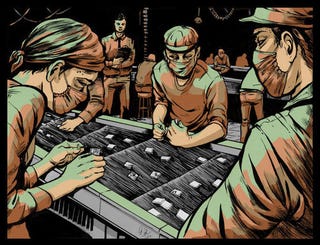 It comes as no surprise that someone would want to leak the independently-produced report on Foxconn's treatment of its workers, but the contents are bloody appalling. Apparently 1,736 workers were surveyed, with stories of overtime and even violence.
Workers from nine cities were questioned by over 60 volunteers from 20 universities in Hong Kong and Taiwan, and of those 60 people 14 were actually able to gain access to the company and see first-hand the daily horrors themselves.
We've heard countless stories of suicides, alleged beating and bullying, and of course the extreme overtime forced upon the workers, but according to the report 50 per cent of employees have been "abused" in some shape or form. Distressingly, 16.4 per cent of the people spoken to said they'd experienced some form of violence from management.