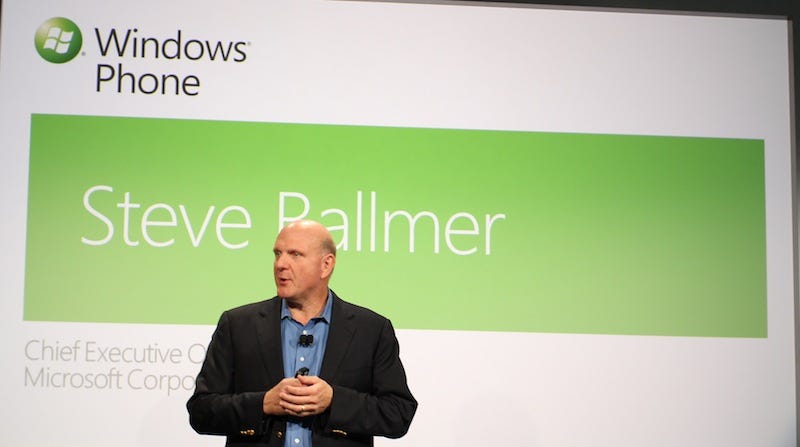 Today's the big coming out party for Windows Phone 7, with a gigantic Microsoft event starring Steve Ballmer. We're here live, and you can watch it live too. Update: It's official, Windows Phone 7 launches on November 8.
Steve Ballmer keeps talking about how the point of Windows Phone 7 is that it's "always delightful" and "wonderfully mine." He sounds weird when he says delightful.
There are nine Windows Phone 7 phones at launch, from Dell, HTC, Samsung and LG to start. We've got them all rounded up right here. And there's 60 carriers you'll be able to grab Windows Phone 7 on all around the world (except Verizon).