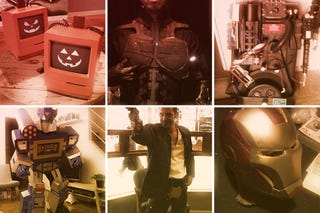 Snap! Halloween is here and you're still without so much as a twinkle of an idea of what to be. Thankfully for you, we teamed up with Instructables to bring you these killer costume ideas and guides for making them.
You can thank us later, in fun-sized candy bars.
Ghostbusters Costumes: Did seeing Bill Murray in his proton pack reinvigorate your enthusiasm for ghost hunting? Ghost trapping? Ghost busting? There's still time to build a proton pack of your own! And besides that, the rest of the suit is a piece of cake. Everyone looks good in beige.