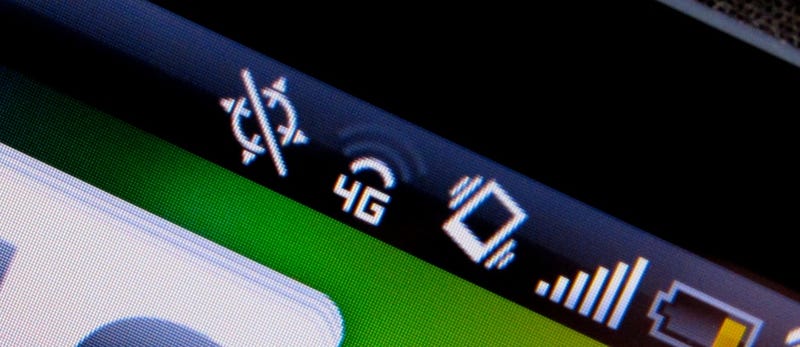 T-Mobile claims the largest "4G" network in the country. Verizon's launching its "4G" LTE network later this year. And Sprint loves talking about "4G" WiMax. Thing is, none of these networks are actually 4G. Not by a long shot.
Update: Well they are now, according to the ITU, who's backpedaled on what's really 4G and what isn't:
Following a detailed evaluation against stringent technical and operational criteria, ITU has determined that "LTE-Advanced" and "WirelessMAN-Advanced" should be accorded the official designation of IMT-Advanced. As the most advanced technologies currently defined for global wireless mobile broadband communications, IMT-Advanced is considered as "4G", although it is recognized that this term, while undefined, may also be applied to the forerunners of these technologies, LTE and WiMax, and to other evolved 3G technologies providing a substantial level of improvement in performance and capabilities with respect to the initial third generation systems now deployed.
Who decides what's 4G?
There's like a bajillion massive, international organizations that jockey for position to dictate a lot of what technology standards look like. When it comes to 3G/4G, there are a few major groups at play:
• The International Telecommunication Union is a United Nations agency that, among other things, sets international standards for telecommunications. This group ultimately decides if a wireless technology is 3G or 4G or, like, 9000G. To be considered 4G, a network technology has to meet a set of specs known as IMT-Advanced.
• 3GPP (3rd Generation Partnership Project) is a group of telecom standards bodies that originally got together to develop the technical specs for a 3G network. This group developed the standard for UMTS (Universal Mobile Telecommunications), which GSM carriers use for 3G data transmission. They're also the cats behind LTE, the next-gen wireless network that GSM carriers like AT&T will migrate to. (I highly recommend reading our CDMA vs. GSM primer now if you haven't, BTW.)