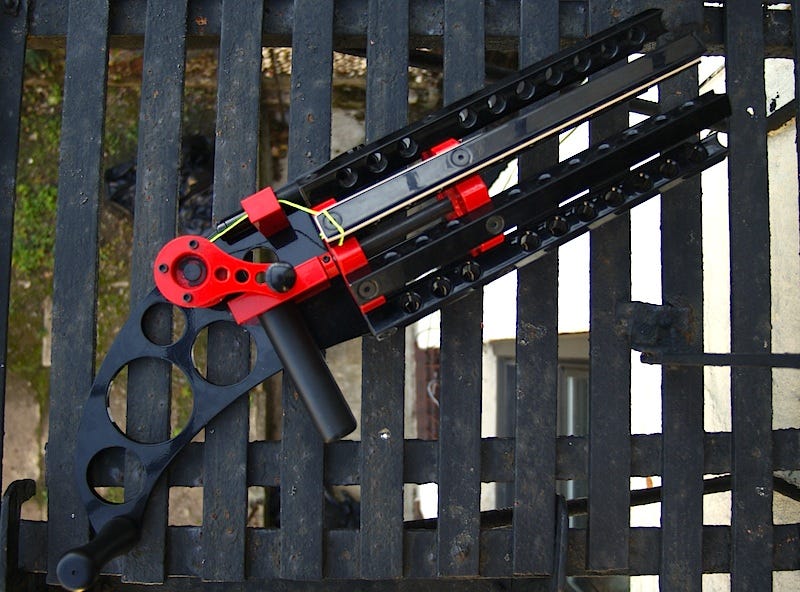 Landing a well-aimed rubber band—in the coffee, in the hair bun, in the ear—is one of the great pleasures of working in an office. So, how about about 100 of them?
Specs
Rubber Band Gatling Gun
Price: $500
When: Now
In the box: About 20 pounds of aluminum gun, custom inscription, Maglite, bag-o-bands (size 64)
If you saw our first post on this thing, you get the gist. It's an absurd concept with an absurd price; an incredibly impractical piece of hardware overkill. Of course, this is exactly why we posted it. The guys who run the company that makes this thing told me its apt creation story: They had this idea for a rubber band mega-shooter, and also had some buddies with a machine shop. So they made a call.