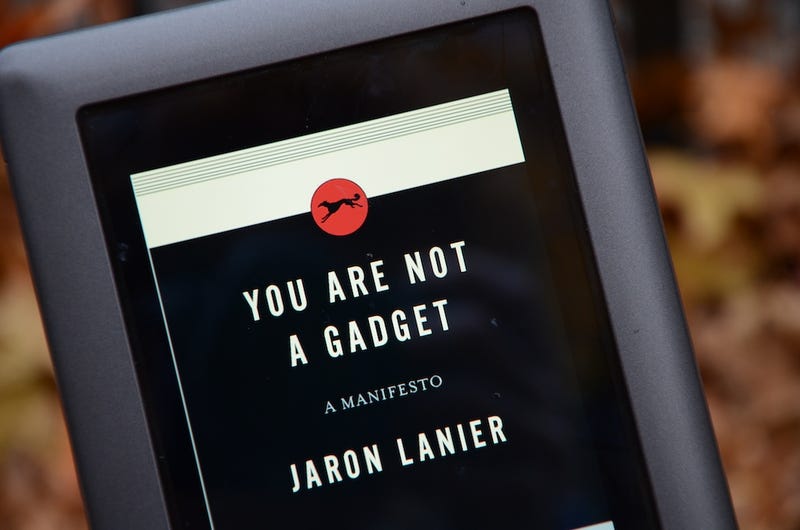 Tablets, tablets everywhere—even where you least expect them. So here's a question: Is Barnes & Noble's Nook Color a tablet or an ereader? It's actually something in between. And it's only $250...
Specs
Price: $250
When: Shipping now
Display: 7-inch IPS display @ 1024x600 (169 ppi)
Size: 8.1x 5.0 x 0.48 in; 15.8 oz
Storage: 8GB oboard + microSD
Wireless: 802.11 b/g/n
Battery Life: 8 hours w/o Wi-Fi, give or take
You can think about the Nook Color as a stripped-down tablet focused on reading or a very fancy ebook reader. Not to get overly philosophical about it, but that context will ultimately determine how you feel. For now, you'll be much happier if you think about it as the latter. But it's arguably the first seven-inch device that's been designed to be one from the beginning, rather than a puffed-up phone.
This is a capable little thing, potentially the first of a new kind of cheap tweener tablet with functionality that's both broad but limited: Besides books, it delivers full color magazines and newspapers from most all of the major publishers; it can surf the web, play music and videos, even run Android apps like Pandora (if they go through B&N's app store, which opens next year).
One thing's for sure: As the first major color reader, it's gonna be on a lot of Christmas lists.
It's dense. As in, deceptively heavy—15.8 ounces, despite being legitimately thin. The back is subtle, perfect amount of rubbery, so you won't drop it, but you won't get that weird hand sweatiness cheap soft-touch material sometimes generates. A fair amount of the weight is battery, I think: while the usage model is more iPad than Kindle in some ways, I easily made it through a couple days of fairly heavy usage without even turning off Wi-Fi. I hope you don't mind glare when you're reading.
At 7 inches, this Technicolor Nook is ironically still best for reading straightforward ebooks. And it's about as good as reading can be on a backlit glass screen (more pixels and less glare would be more better, but it actually bests the Kindle 3's pixel density, 169ppi to 167). Reading stuff other than ebooks is an interesting set of tradeoffs, largely because of the constraints of a 7-inch screen. Magazines are presented as full-page, unreadable facsimiles of the real thing, which you can zoom in and pan around. Or you can use Article View, which pops the text out from the page and reformats it in a narrow column—exactly like Safari Reader. It's more readable, but completely breaks any fidelity to the magazine experience. Newspapers go through similar contortions to fit: B&N reformats them so that they're presented the same way as ebooks: page by page.