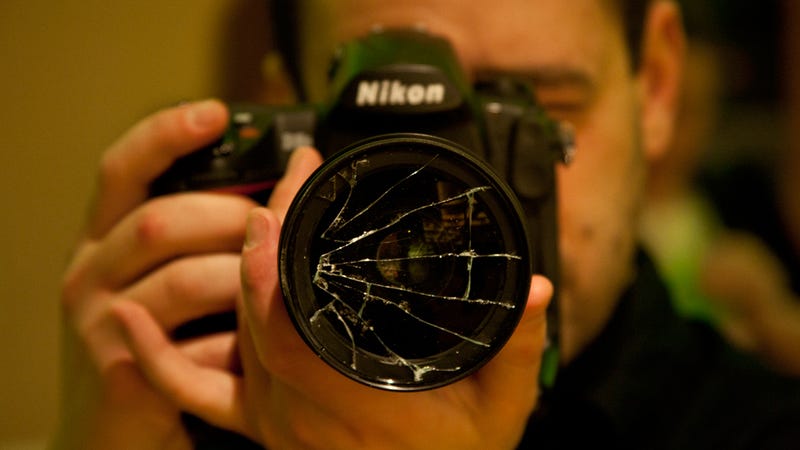 It's funny, the moments in your life that happen in slow motion. Like watching a $5000 camera with a $1700 lens bolted to it tumble onto concrete, followed by an ejaculation of glass.
Fortunately, what you're looking at is just a busted filter. The lens itself, unscathed. Lesson learned: Always wear protection, even when you think you don't need it.
The Nikon D3s is just one piece out of the armory of gear that got us through CES. A ton of it came from our friends at lens rental shop Borrowlenses. Like the super-zoomy 70-200mm that let us get up close and personal with Motorola's crazy Atrix from ten rows back at AT&T's dev summit. And a cadre of mics and lenses to shoot videos and pictures of all the awesome stuff in the terrible lighting and sound conditions that CES presents. The Rebel T2i, which we used to shoot all of our money shot videos, continued to blow us away at the amount of camera you get for just $800. Luma's new loop made carrying heavy ass cameras less painful.