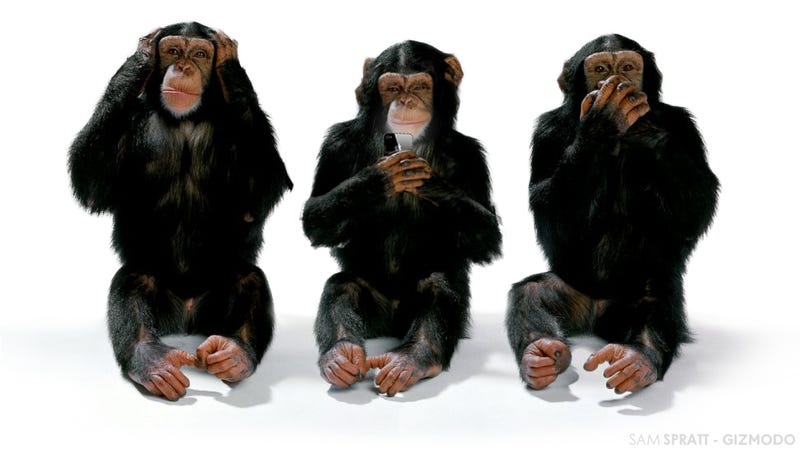 I use my iPhone constantly. Compulsively, even. It's with me wherever I go. But you'll rarely catch me talking on it. I hate phone conversations. And nothing has made it easier to ditch phone talking than the self-nullifying smartphone itself.
Talking on the phone is awful. Unless it's your girlfriend halfway across the world, an elderly relative who doesn't know any better, or begging your lawyer for help from a downtown jail, phone conversation is gratuitous. It's devoid of all of face-to-face's wonderful nuance—scrunched eyes, half smiles, head scratches—and stuffed with all of the bullshit decorum. The pleasantries. The pauses. The catching up. Nobody wants to catch up. If you need to catch up, you don't know shit about the other person for a reason. The phone conversation is a vestige of past eras in which you had to keep track of the mundanities of your friends' lives, lest they challenge you to a pistol duel or exclude you from a ball (my memory of social studies is hazy at this point). But it's an outdated form. The wonder is gone. The novelty of a transmitted human voice is kaput, and in its place sits a vessel for every way we're forced to be polite and phony.
I'm a SeamlessWeb addict. Disgustingly so. At this point, the delivery people just hand me my food and walk away, shaking their heads in disgust. But I love it. And today, they've got a new app out for Android, letting you tap in deliveries from anywhere. Some don't understand the point.