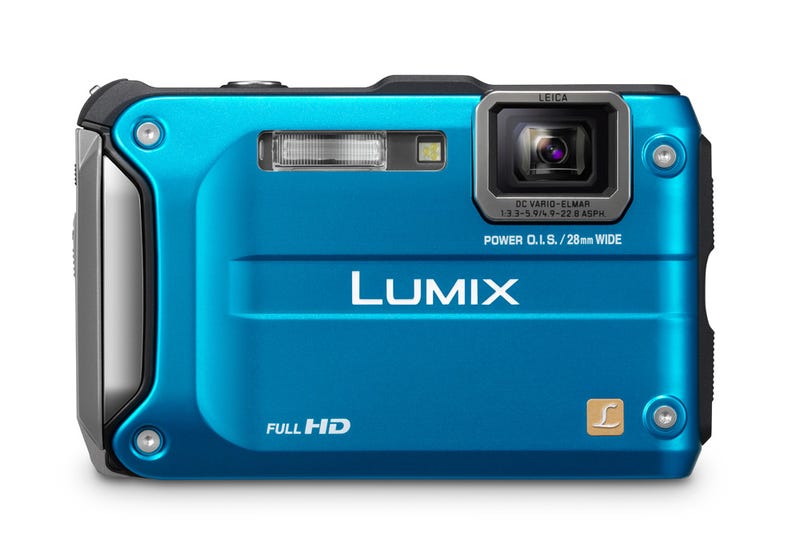 At one point, springing for a camera that could survive a smash or two meant sacrificing, you know, actually getting a decent camera. Not so anymore! Panasonic's 12.1MP TS3 is thoroughly rugged and does geotagging and 1080p video.
First, the basics. You can beat this thing up. It's waterproof to 40 feet; shockproof to about 6 feet; freezeproof to -10 degrees C, and dustproof for good measure. Good.
And as you'd expect, there are plenty of upgrades over its predecessor, the already-pretty-great TS2, in terms of guts: the TS3 shoots full 1080p HD video; has built-in GPS for geotagging magics where the ZS2 had none; and has a fake 3D mode whihc will snap 20 shots, pick the best two, and overlay them to produce as best a 3D image as it can muster. Not quite the real deal, but you've gotta start somewhere in this crazy new 3D world, right?