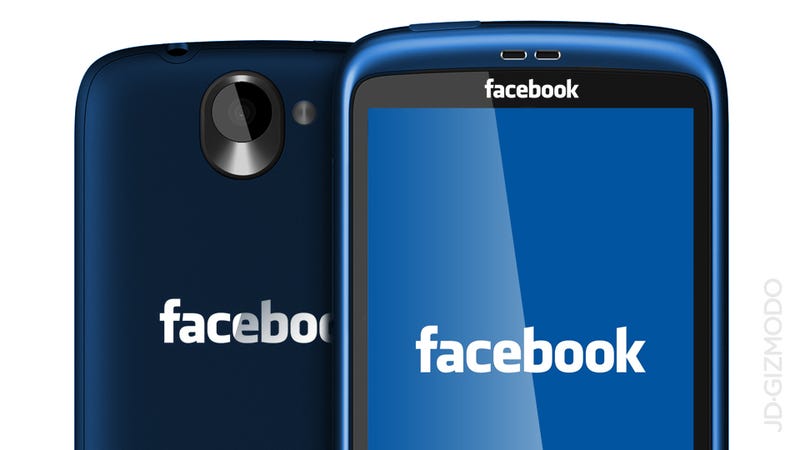 A flurry of rumors circulated today about HTC launching Facebook-branded phones. Let's talk about this! Updated.
Why this rumor doesn't make sense
What CityAM is saying about the facebook phone might be right. But it seems off. CityAM didn't quote any sources, instead relying on old favorites "City A.M. has learned" and "it is understood...". OK, that happens all the time. But CityAM is hardly known for breaking tech news. Not to discredit a publication for never having made a scoop, it's unlikely that a free financial paper—in England, no less—that's handed out for free at train stations has the necessary contacts to dig up a story of this size. And they've changed it now, but CityAM originally described HTC as a Korean company (they're Taiwanese). If they can't get this minor point right, it says something about their expertise, now, doesn't it? Still, we don't know CityAM is wrong any more than we can prove they are right. Lets just talk about the idea of a Facebook phone, itself.
CityAM's article says the phone will "run on a tweaked version of Google's Android operating system and will prominently display users' Facebook messages and news feed on the home screen." My HTC Android already does that. Likewise, "other areas of integration expected include being able to call or email friends from information stored on their Facebook page." Looking at my "contacts" list now, I can see plenty of my Facebook contacts' email and phone numbers, which I wouldn't have otherwise. Of course, the Facebook phone could really just be a much more immersive experience, Android is for Google services as compared to the iPhone and its Google App.
Then:
• The two engineers CityAM claims that are working on the project—Joe Hewitt and Matthew Papakipos—have previously been fingered as working on Facebook-branded phones last September. It wasn't much of a stretch to align them with some mystery HTC phones.