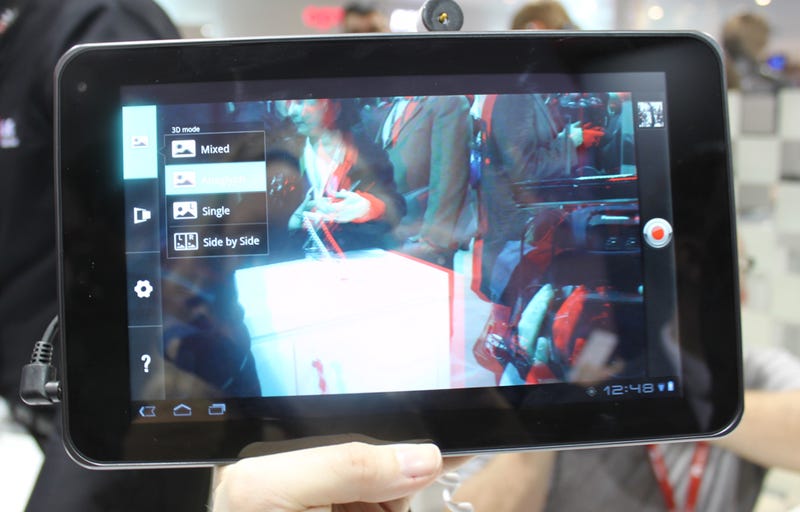 On paper, LG's G-Slate (or Optimus Pad, in Europe), should convince me to finally buy a tablet. It's running Android Honeycomb—check! Dual-core Tegra 2 chipset—check! 3D camera for video and photo trickery—check! So why did my experience with it just leave me...kinda chilly?
True, the software wasn't final, so some of the bugs (it crashed a couple of times, and was painfully slow opening some apps/changing screens) I experienced can be written off due to last-minute tweaks. However, little things like the brightness and clarity of the screen not matching my expectations shouldn't be influenced by what version of software it's running.
While there are over 100 tablets out there now (either in the shops, or beginning to look like vaporware), it's still very early days for tablets. The tablet-specific version of Android, Honeycomb, was only released just a few weeks ago, but hasn't quite got the chump to convince me I need to buy a separate device for using alongside my smartphone and laptop. I adore using Android for phones, and have done since T-Mobile's G1, but for me, Honeycomb feels much too similar to a phone experience.