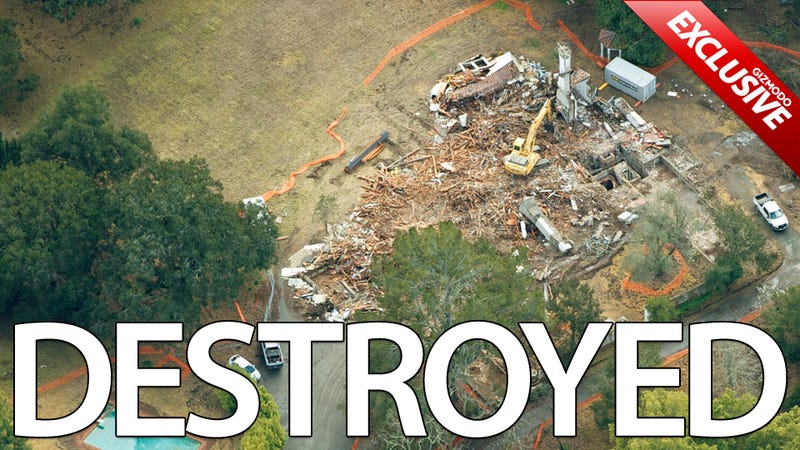 This is the Jackling House—exactly how Steve Jobs has wanted it to look since he bought it in 1984, the year of the Macintosh launch. Demolished. Destroyed. Blown to smithereens.
We hired a plane to see the destruction from the air. Below is a video and some photos of the construction site—please excuse the shaky camera, but it was extremely windy, and the airplane was moving around like crazy. Click on the expand icon to see the video in full screen.
Even while Jobs lived in this house for a decade—with little more than a few rugs, lamps, a bed and his Bob Dylan records—he never liked it. In his words, the Spanish Colonial Revival building was a colossal monster, an architectural abomination. It may have been the Xanadu of copper mining magnate Daniel Cowan Jackling back in 1925, but it was never going to be Citizen Jobs' ivory tower.