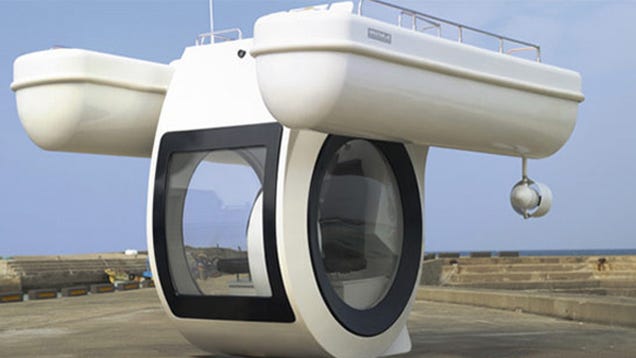 Here are the best stories on Gizmodo, today. Enjoy them!
A Boat With an Underwater View
I'm not much of an ocean guy, really, but this magnificent machine-a compact mini-sub called the EGO-looks amazing enough for me to push aside my fear of fish and set out into the deep blue sea. In a sense it's an upside-down boat: the hull floats on the surface of the water while the cockpit is held underneath, with aquarium-style walls allowing you to peep everything going on under the surface. More »
---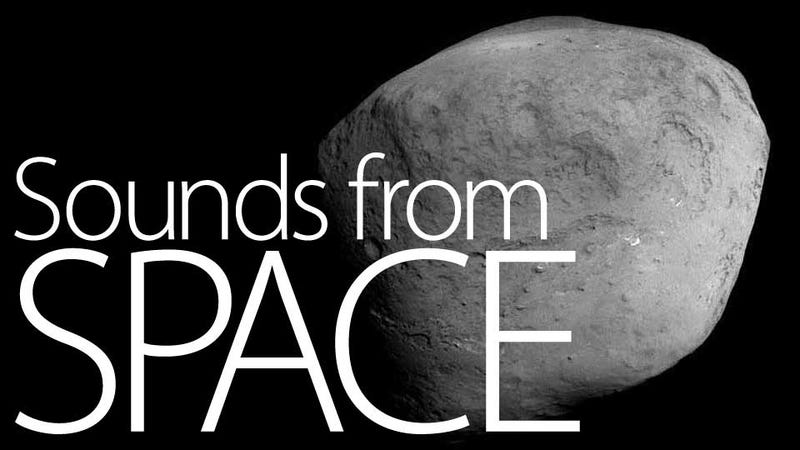 This Is the Sound of a Comet
On February 14 NASA's Stardust spacecraft had a close encounter with the comet Temple 1. For the first time in history, we got to visit a comet two times-a strange opportunity that allowed scientist to see how these space objects change.
More »
---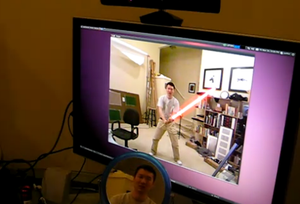 The Full Power of Microsoft Kinect Is About to Be Unleashed With an SDK for All
All of the amazing hacks people have unleashed on Kinect to do crazy, weird, awesome stuff? It's about to get more insane, because it won't just be hackers doing the noodling. Microsoft's going to release a full SDK for Kinect on Windows 7 that lets developers access more than just the messy raw data people have been extracting, allowing devs to start coming up with even wilder, more sophisticated Kinect apps.
More »
---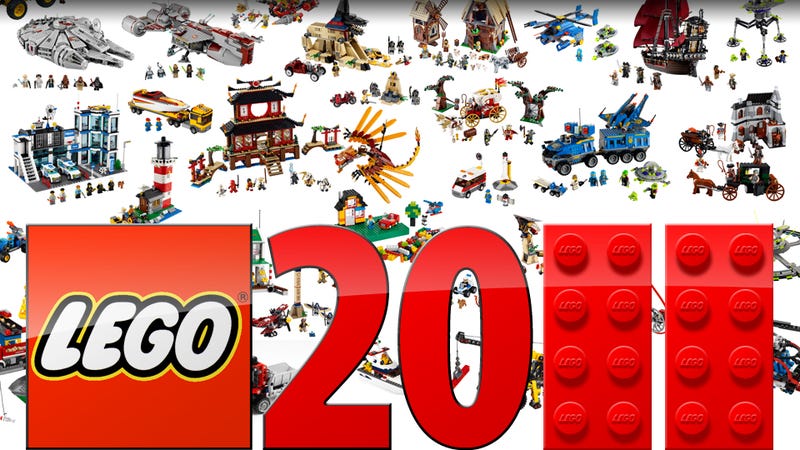 All the Best Lego Sets for 2011
Star Wars! Ninjas! Pirates! Aliens! Race cars! Mummies! Castles! Dragons! All made off delicious bricks. Hot off the magical Lego Factory in Billund, Denmark, here are all the Lego sets for the year 2011 in one epic roundup.
More »
---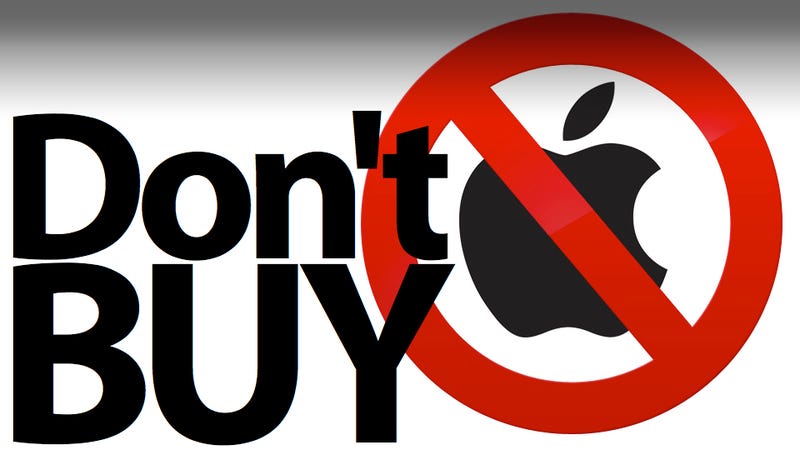 It's a Dangerous Time to Buy Apple Products
It's a weird time to buy an Apple product. By that I mean it's a terrible time to buy an Apple product. At least, if you want to own the latest and most amazingest with the least amount of heartbreak. That's the story for three of Apple's biggest products: iPhone 4, iPad and now, the MacBook Pro.
More »
---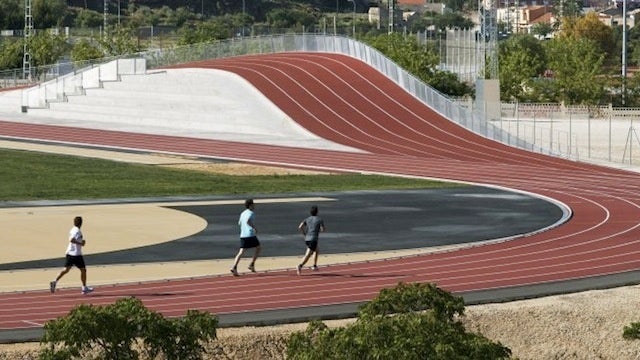 The Unhappiest Track Team in the World
Running track in high school was miserable enough on a flat surface-nevermind this HILL during practice every day. Aside from being grueling, the design is pretty clever-it covers the Spanish team's changing rooms, and provides extra seating.
More »
---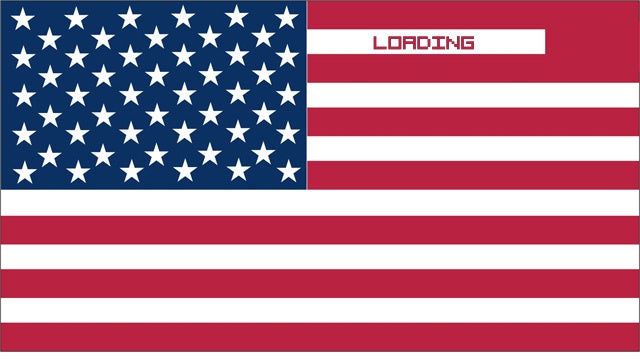 Five Presidents You Can Thank For Looking to the Future
Dealing with the technology of the day is part of the President's job description, but some have looked to the future more resolutely than others. Today being President's Day, here are five Commanders in Chief who gave their geek constituents stuff to actually geek out about.
More »
---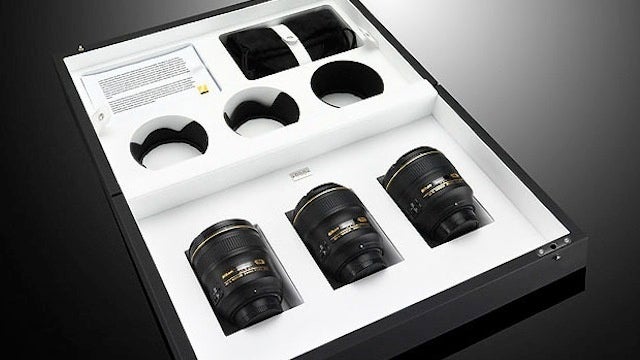 Nikon's Limited Edition Lens Box Another Reason to Wish You Were Swedish
Universal health care! A multitude of tall, beautiful blonde people! IKEA! Does it get any better? Apparently, it does-Nikon is now selling its chic limited edition set of three lenses in Sweden-the only country besides Belgium.
More »
---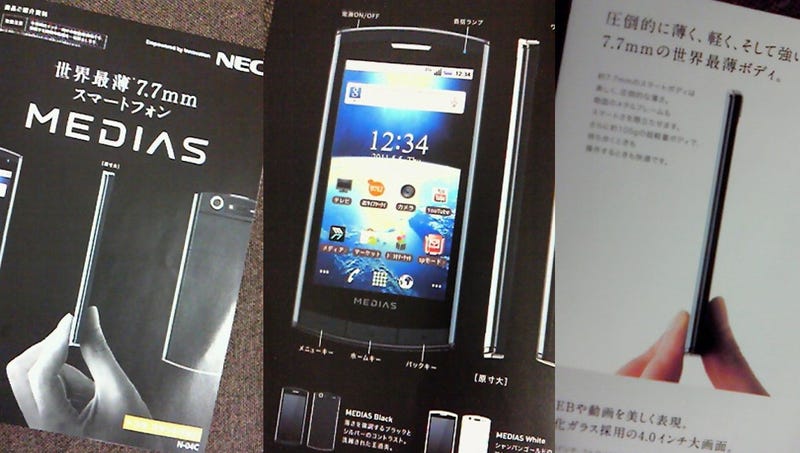 The Latest "World's Thinnest Phone" Will Soon Eat Up Japan
Specs? I don't think the Japanese care-just as long as this NEC Medias phone lives up to its 7.7mm-thick promise. Unlike other super-slim phones that cry of a 6mm waist (the LG Optimus Black, at its thinnest point), the Medias is actually 7.7mm up and down.
More »
---