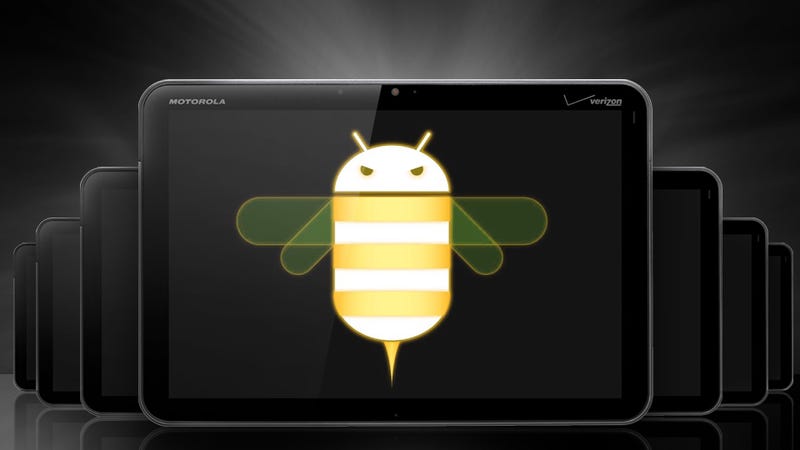 It's taken almost a year to get here. The first tablet to matter since the original iPad. The Xoom is the first real Android tablet, arriving ahead of the iPad 2 by a hair. Since it's living in the "year of iPad 2," as Apple put it, it seemed only fitting to wait to drop judgment until we'd seen everything the iPad 2 had to offer. Frankly, there's no way the Xoom could live up to everything it needs to be. It's not even done yet, really. It has problems. But it's still very good. It's the first non-iPad tablet worth buying. And it'll get better.
The Xoom with Android 3.0 is the blueprint for nearly every not-iPad to come, a preview of the tablets that will crowd shelves by the end of this year from nearly every major purveyor of commodity consumer electronics, surrounding the churning hordes that bob through fluorescent-lit big box stores, blinking about how they're bigger, faster, more open than the iPad. This is what the near-term future of non-iPad tablet computers may very well look like.
You know what? It's not a bad blueprint.
The Xoom is not a tablet you would hand to your mother; it is cold and complex and industrial and vaguely foreboding, the look and feel resembling a glossed up slice of Blade Runner. Everything is black, with glowing blue accents. Conversely, it's a tablet that will make you, a nerd, feel like you're doing real things, half because you are, half because manipulating it requires a higher cognitive load than the iPad. It manages—and this is remarkable—to transplant much of the feeling of using a PC to a wholly new computing experience. Whether or not that's a good thing depends on who you are.