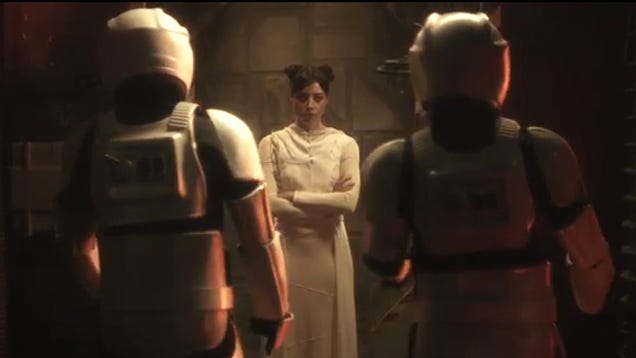 Click to viewIt's not easy being a stormtrooper, especially when your equipment malfunctions. Then again, if a force field goes down, but was invisible in the first place, does it really make a difference?[embed]
The rest of the best top comedy videos from the week can be found over at Splitsider, including the Tron Lebowski mashup of your dreams, and the Topher Grace of your worst nightmares.
Other highlights from the week in comedy:
-The first trailer for Super, Rainn Wilson's super hero dark comedy, was released.
-Twitter up and invented a birthday for Bart Simpson and then proceeded to celebrate it.
-We talked to longtime Conan writer Brian Stack.
-We talked about the lasting influence of The Larry Sanders Show.
-Jimmy Fallon and Jon Stewart joined Colbert in one of the weirdest episodes of The Colbert Report yet.
-We talked about whether or not it's OK to use the word "retarded" in comedy.
-We looked at some of the roles John Belushi almost played.
-We took a fresh look at the wonderful The Cable Guy.
-The birth of modern Jewish humor was pinpointed to July 3, 1661.