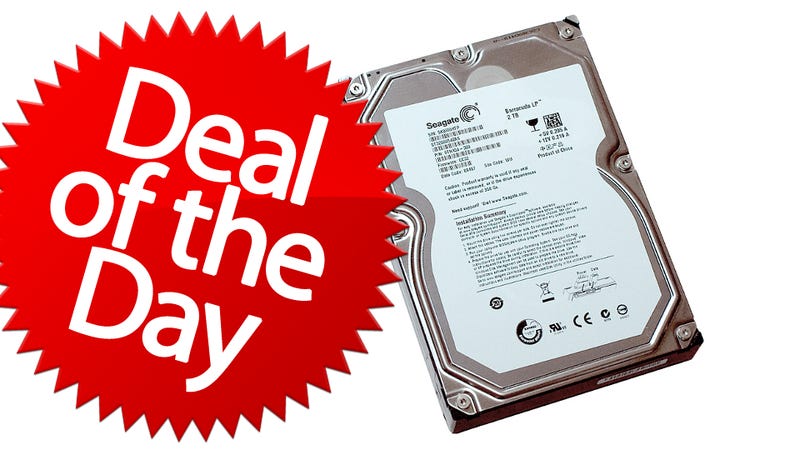 When I was a kid I was absolutely terrified of haircuts. I always had this demented vision of myself getting cut by the scissors. Hell, I didn't want to get rid of my hair at all, it was my hair after all and some weird old lady taking it away was as creepy as Chucky. Call it a fondness for my hair, or even a child's rebellion against his parents, who forced him to get haircuts and bribed him with sweet candy and action figures, but I was so deadest against haircuts that I would have a 30-minute crying session each time. That's why I've decided in my latter years the best way to cut your hair is to do it yourself! Or, at least have someone you know well cut it for you. It's free, and is good value. Likewise, building your own computer is better than getting saddled with one loaded with bloatware, and you can't get a better start than by getting this 2TB Seagate Barracuda 3.5" Hard Drive. - HS
Top Deals
• 2TB Seagate ST32000542AS 3.5" Hard Drive for $70 with free shipping (normally $83 {Savings of $13 / 16% off})
• 16GB Patriot LX PSF16GSDHC10 Class 10 SDHC Memory Card for $15 with free shipping (normally $25 {Savings of $10 / 40% off} - use this form)
• CPR Training Courses (by American Red Cross) for $0
Computing and Peripherals:
Laptops
Desktops
Monitors
Peripherals
Gaming:
Home Entertainment:
Personal Portables and Peripherals:
Apps:
iOS
iPad Only
Android
Windows Phone 7
Hobomodo:
If a deal looks too good to be true, investigate the store and see if it's a good, reputable place to buy. Safe shopping!
[Thanks TechDealDigger, Dealzon, Logic Buy, GamerHotline, Cheap College Gamers, CheapStingyBargains, TechBargains, Slickdeals, Savings.com, and Dealhack.]
Follow Dealzmodo on Facebook

Dealzmodo is a gift from Gizmodo to you. We search the web for the best savings and deals on computers, TVs, games, etc. and deliver them to you in a daily list. Think of it as a modern day coupon book for technology and gadgets.