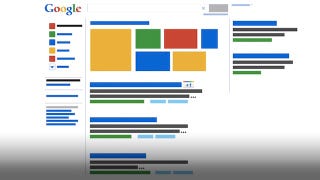 Google is introducing a new feature in Google search results today: +1. But what is it? A new social network? A social thingy? A social search engine? Is it even social?
It's a simple way to Like Google search results...
When you're signed into your Google account, every Google search result will now have a +1 icon next to it (right now you have to activate in Google Experimental). If you find the search result useful or just enjoy the linked site, you hit the +1 icon. Google says by +1-ing a result you're giving it a recommendation, a stamp of approval. More +1's on a result means the site is more interesting.
...and is definitely social...
You can see what your friends +1'd which ideally lends more credence to a particular search result. Since Google displays so many sites, these little +1's will help you sift out the crappy ones (if you didn't banish them already). Imagine if your best friend found a link interesting and +1'd it. When you stumble upon that in the future, you're probably going to click it.