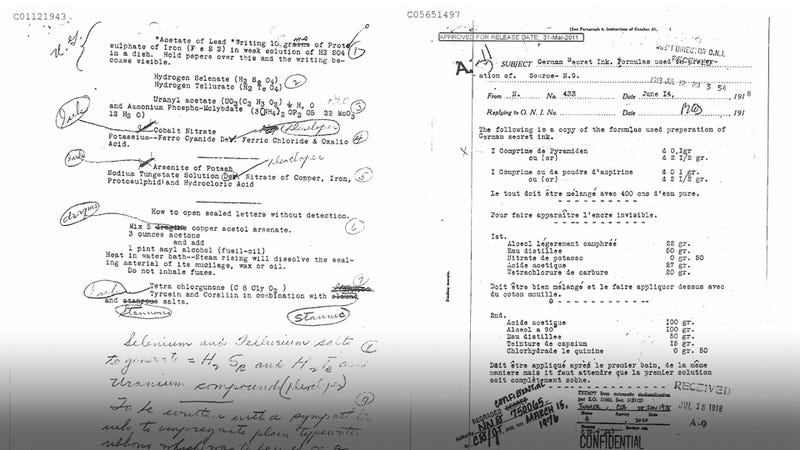 The oldest secret documents in the CIA's treasure-trove have been cracked open finally. Believed to be the only remaining classified WWI documents, the six files have revealed all manner of espionage message tricks—including the recipe for German invisible ink.
Sealed and locked away in the national archives since WWI, the files date between 1917 and 1918, and outline the ways in which information was passed in secrecy. "When historical information is no longer sensitive, we take seriously our responsibility to share it with the American people" the CIA director Leon Panetta said, revealing that "recent advancements in technology made it possible to release them."
This was hardly schoolage lemon juice-quality invisible ink tomfoolery. In fact, the recipes—written in both English and French—called for all manner of ingredients, such as chloride of carbonade (sodium carbonate); alcohol; nitrate of potash (Potassium Nitrate) and acetic acid.