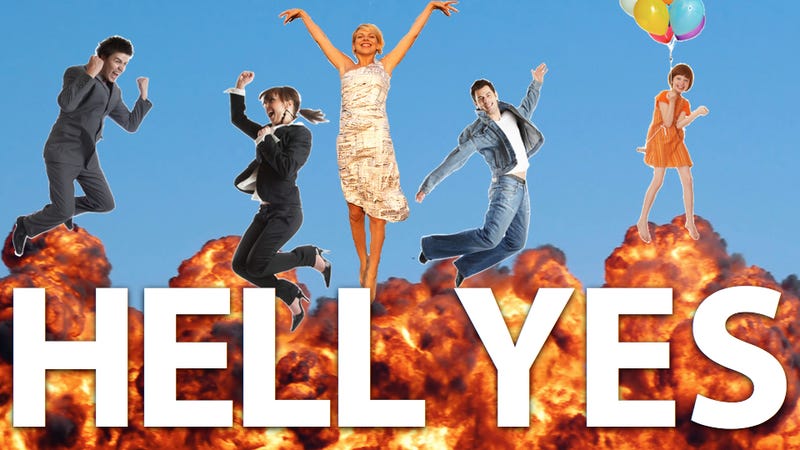 The world is ending tomorrow. Maybe. Odds are, if you're a Gizmodo reader, you'll be stuck down here with the rest of us sinners—pick up this apocalyptic hardware beforehand.
Lock Picks
You know what the best part of the Rapture will be? The looting, of course. With all the goodie goodies sucked up into Heaven, it'll be a window-smashing, TV-snatching bonanza. Is it a sin? No! The Antichrist is going to come bludgeon you to death with your own arms at any moment! Anything goes! But for those hard to crack caches of fun stuff to enjoy before it's all over, you'll need some solid lock picks. This fourteen-piece set should have you covered.
TDK 3-Speaker Boombox
The people left behind are going to be the most fun people in the world. And yeah, the knowledge the world is self-destructing might be kind of a downer. But it doesn't have to be. Before the tectonic plates rupture and everyone you know and love is consumed by hellfire, plug in your iPod and blast some tunes. The obvious R.E.M. song is... too obvious. Let's go for something more upbeat. You'll be the life of the party, and it'll take the edge off of not being selected for eternal salvation.