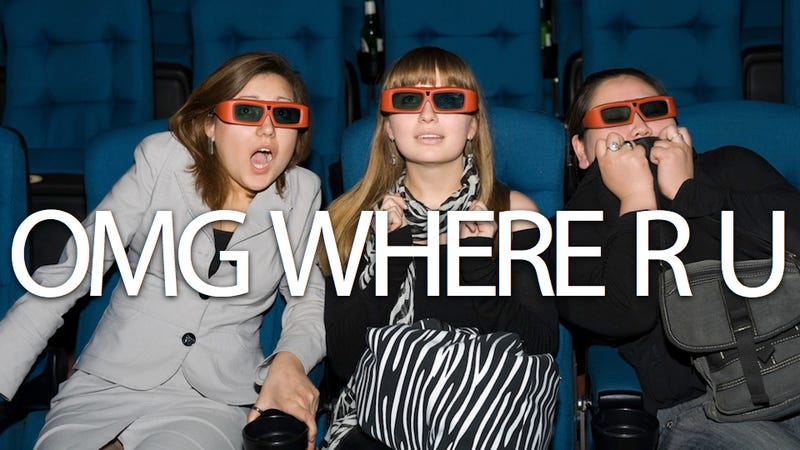 The taboo against talking on your phone during movies is at this point about as socially established as our rules against eating each other alive, socks with sandals, or marrying our parents. But what about movie texting? Let's explore.
When It's Okay to Text
Rarely. People don't take kindly do these days, to the extent that they'll humiliate you with a pre-film PSA if you try and then throw a fit about it. But ye olde SMS does have its place inside the theater, believe it or not. Anything leading up to the show, it's entirely kosher to pull out the phone and tap away. Send emails! Send dongshots! Whatever! The lights are on, and your thumb-talking isn't diminishing the experience for anyone. As long as you keep your set on vibrate or silent, there's no reason why you can't go on a text spree. There's zero distraction. When the lights come down, however, it's time to put it away. You see, that giant, resplendent AMOLED screen? The one more brilliant than the sun's rays? It can be pretty fucking irritating to see that thing waving around during the middle of a film. Previews, however, are a grey area—be discrete. Text low, and text quickly. Turn down your brightness, keep your hand under your seat, and you should be fine.