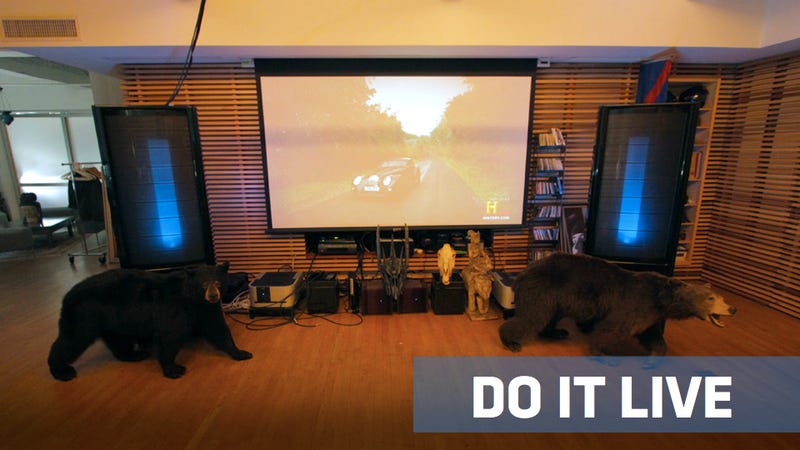 Most sports, including Icelandic youth soccer, are televised. Unfortunately, American broadcasters dictate we get 900 hours of NASCAR for every one hour of something we actually want. Here's our guide to watching live sports when the powers-that-be won't let you.
Because it's the 24 Hours of Le Mans this weekend and, because Speed still hasn't committed to showing the race in its entirety on broadcast TV, we're going to use the big race as an example of how to build your own ultimate worldwide sports viewing pad without forking over big money for expansive satellite TV, but this is applicable to numerous sports both racing and otherwise.
Obviously, the type of event will dictate just how far you have to go to find a televised version of your favorite sport. European auto racing is just remote enough work as an example. If you're looking to watch out-of-market baseball games you can just use MLB.TV.
Step One: Connect your computer to your television
The basic premise of watching anything on the web that isn't broadcast in your region is finding that magical stream that brings that all important cricket match into your living room. But before we get they're going to need to get said stream from your computer to your television.
Depending on your computer and your television, making the connection should be relatively easy. All you likely need are the right cords. For a modern laptop it may be just as easy as hooking up a displayport-out up to the HDMI-in port on your flatscreen. If you're rocking a Macbook like me you'll need a proprietary MiniDVI to HDMI. The most common hookup for an older computer is VGA to VGA.
Once you get the male-and-female parts of your gear to make sweet, sweet electronic love test the system to make sure you're getting the best signal and the right sound. You may have to hook up an extra set of speakers if your system doesn't want to support the audio, which is great because the sound coming out of most TVs is usually poor quality. Here's a more detailed guide.