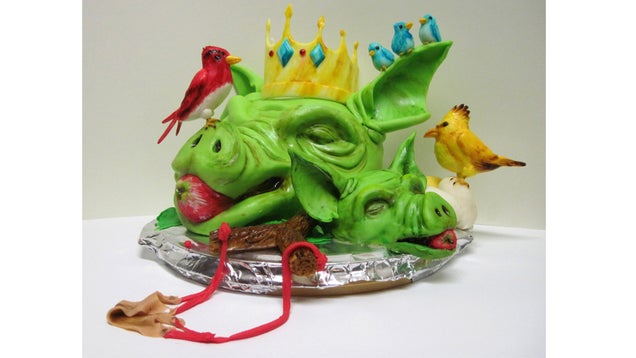 S
This cake is Angry Birds taken too far. It's like, what compels someone to want to make a photo-realistic interpretation of bird-on-pig violence anyway? And in cake form??
See, Jamie Masterson and his wife are Angry Birds addicts. And who could really blame them? But come on. This is so gruesome. They looks like dragons with their entrails hanging out. It looks like something out of Game of Thrones. Think about that.
How'd they make it? With a lot of modeling chocolate, that's how. You'd never know it from looking at it, though. Take a look: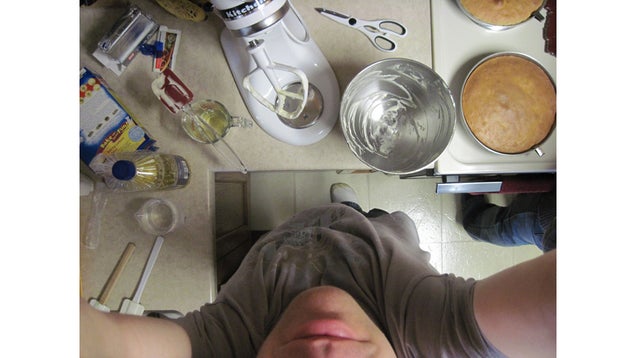 S
Ok nothing offensive to the eyes here.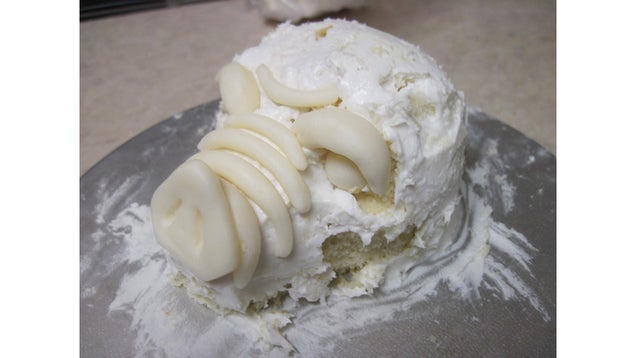 S
Gah! It's like worms! Here the Mastersons molded their masterpiece in cake form before adding the bright green details later.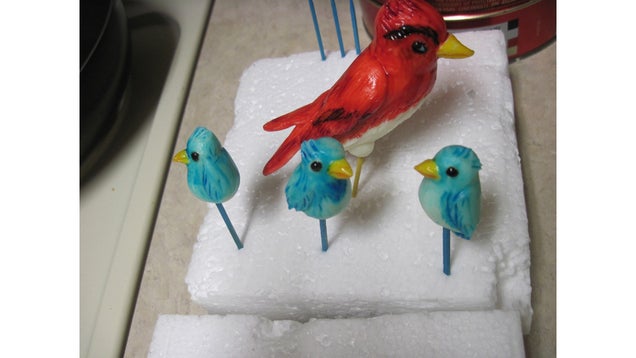 S
The birds were made out of chocolate, too.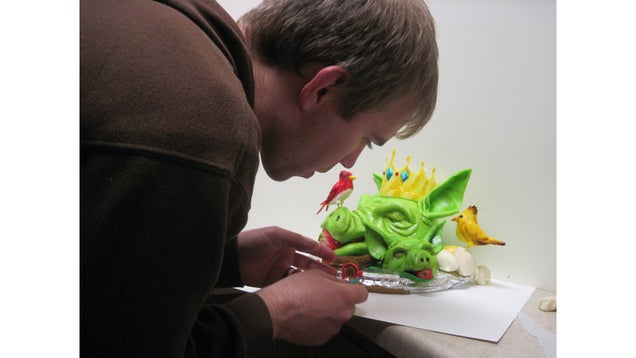 S
Adding the finishing touches...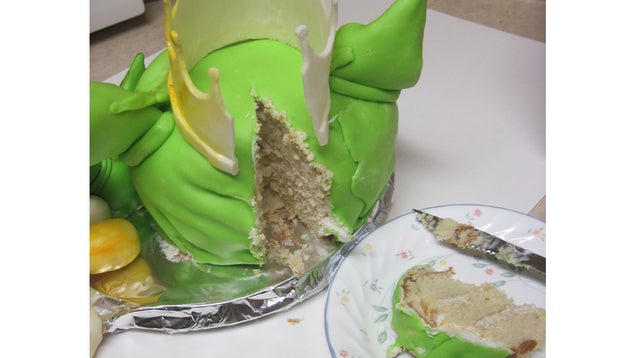 S
Ok fine. It does look delicious. But maybe that's just me. [ThreadCakes via Neatorama]
---
You can keep up with Kwame Opam, the author of this post, on Twitter, Facebook, and occasionally Google+.