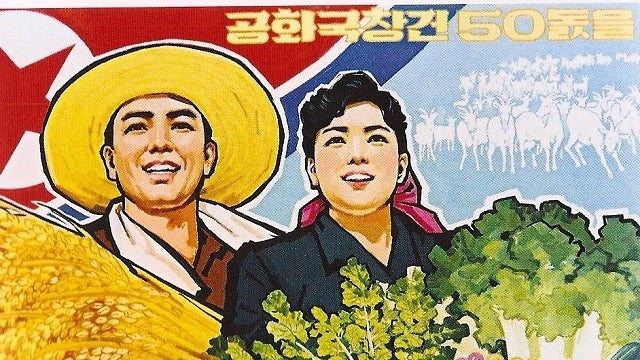 Haven't you heard? North Korea is the place to be! Wide open spaces, friendly locals, quiet, technology-free living at its finest! Repressive authoritarian government? Us? Noooo.
Our friends at Oobject bring us 12 more examples of North Korea's best propaganda.
After your trip, take a look at these Soviet satellites, only some of which were ripped off from those filthy American dogs and their functional designs!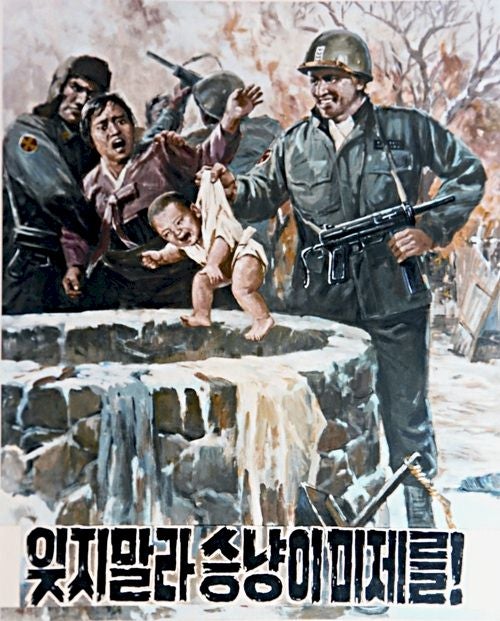 S
Americans Throw Babies Down Wells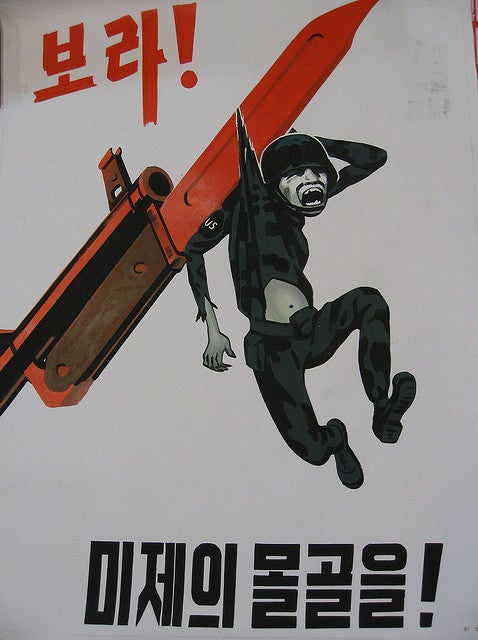 S
Hanging on Bayonette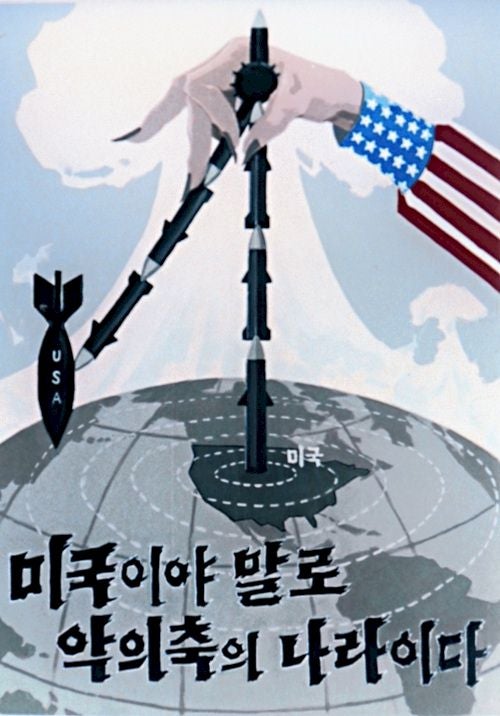 S
In Range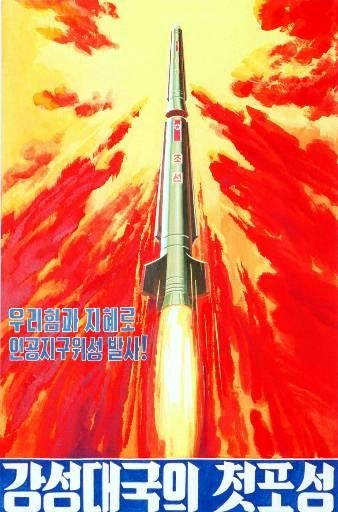 S
Lift Off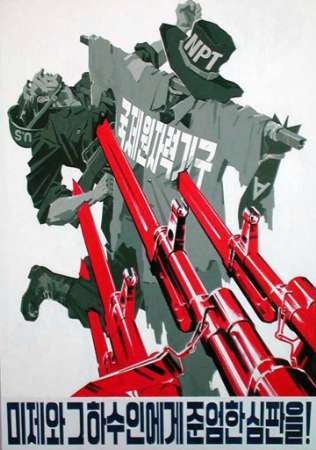 Scarecrow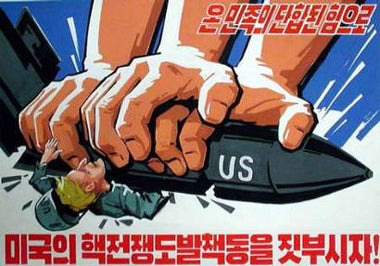 S
Many Hands Stop US bombs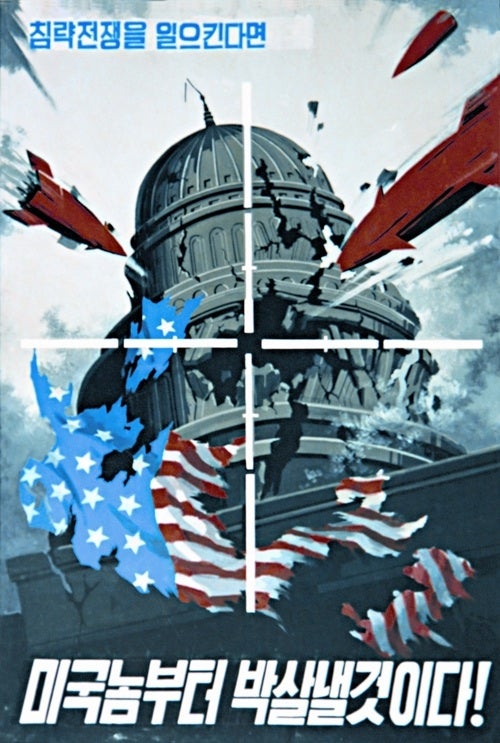 S
Missiles On the US Capitol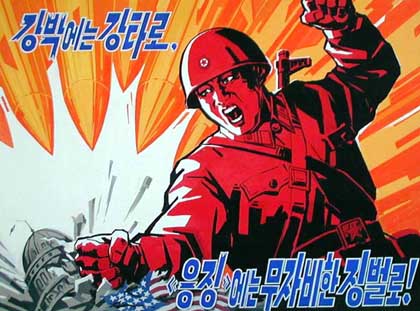 S
Red Soldier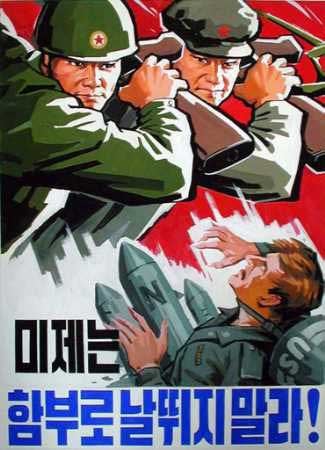 S
Rifle Butt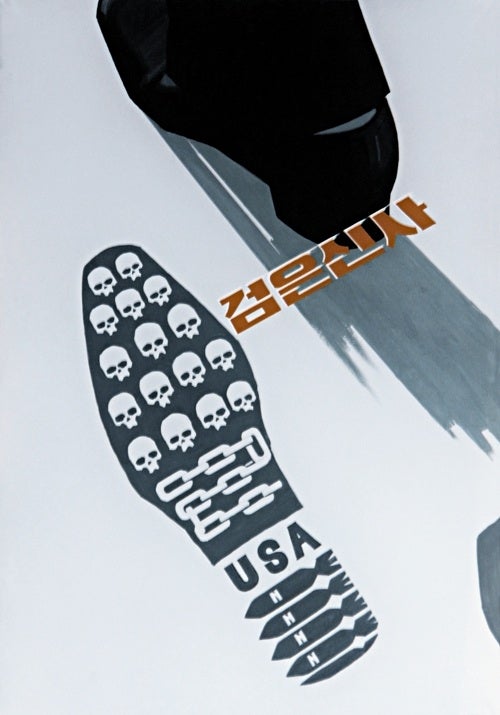 S
Stamping Out the US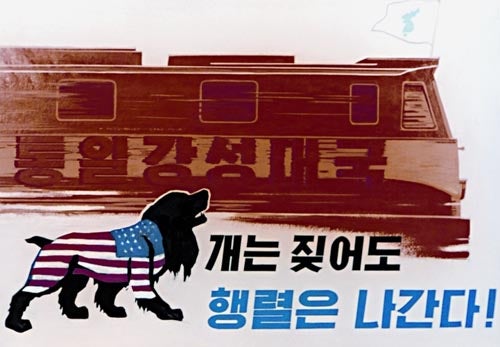 S
The US Depicted As A Dog Barking at A Train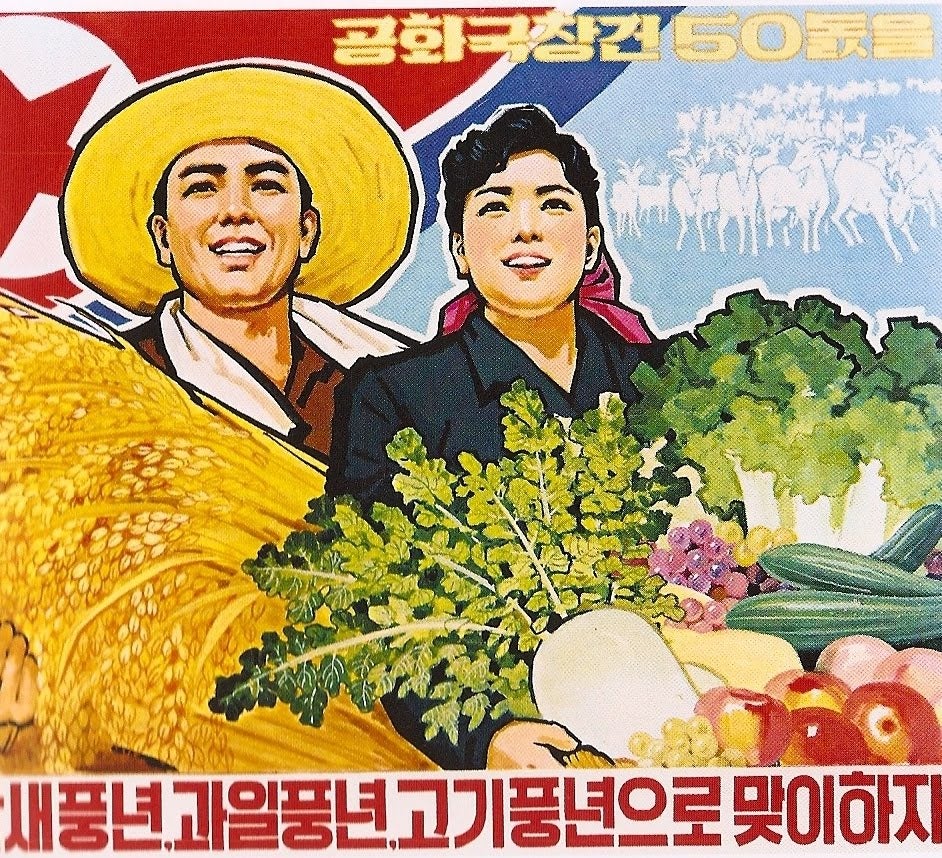 S
We Have Lots of Food
Possibly the sickest joke of all.